SMS Banking and SMS Solutions for Finance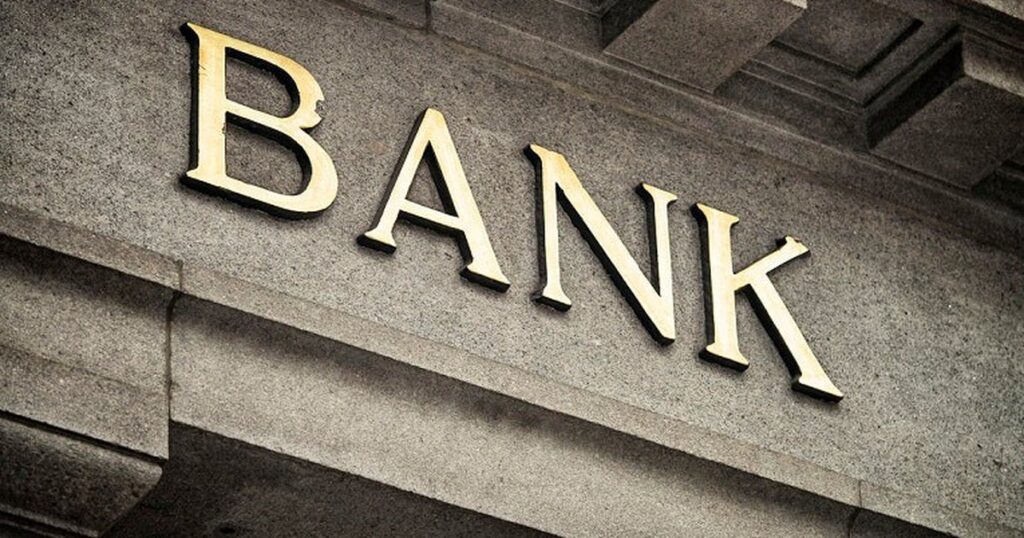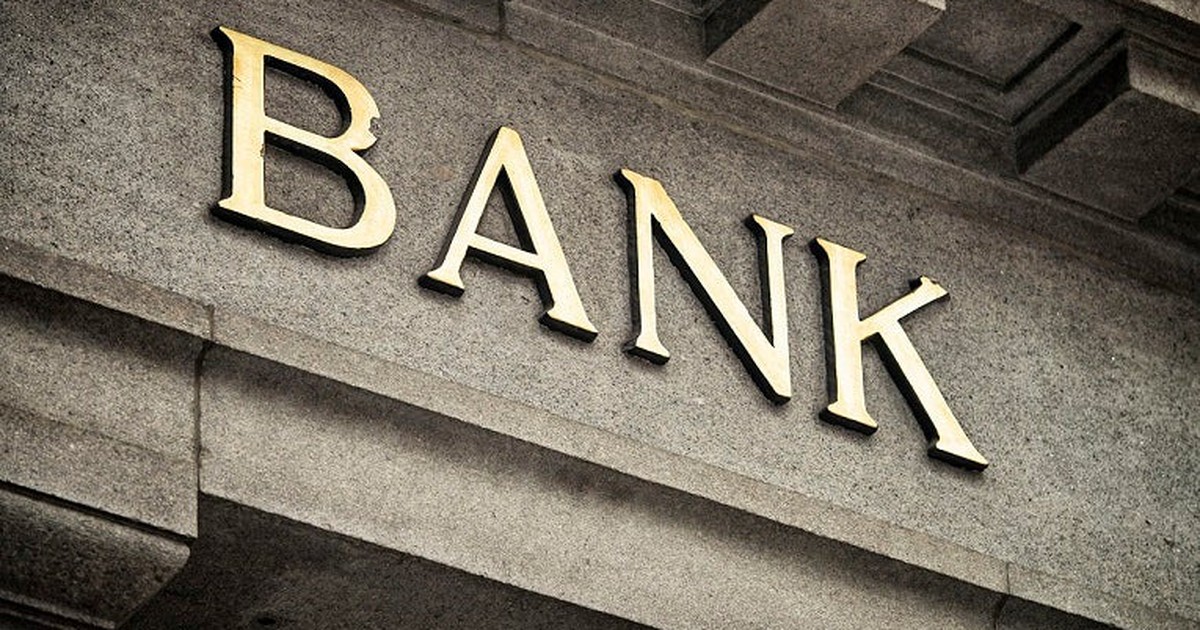 If there's one thing we know for sure, it's that money is a source of stress for almost everyone (in the US, it's actually the #1 source). The struggle begins with how you make it, continues when you decide how to save it, and ends when you determine who gets it all when you're gone.te
How to Do SMS Banking, Finance & Accounting?
The second thing we know for sure is that everyone is paying taxes. Whether they like it or not.
As accountants, bankers, financial advisors, and any other steward of fiscal matters, you deal with your client's livelihood daily.
When each client interaction you have is high stakes, you stand to benefit from their increased financial literacy. On the flip side, clients reduce their financial stress when they're able to connect with you quickly and transparently. So how do you reach that point of mutual benefit and enlightenment?
First, you'll need some tools. That's where SMS comes into play.
We believe the future of finance is text messaging. In this guide, we'll begin by briefly overviewing how text message marketing works and why it can benefit you as a mover and shaker in the financial industry. Finally, we'll offer up some ideas on how you can use SMS marketing to meet some of the challenges you're facing and succeed in a competitive marketplace.
But First, Why Text Message Marketing for Finance?
Are you struggling to find new business? Having trouble with clients who keep missing appointments or forgetting about quarterly filings? Maybe you just need a new approach to keep members engaged and informed? There's an easy, effective, and affordable answer for all that—text message marketing, or SMS marketing.
90% of consumers prefer texting over calling and email. Set yourself apart from the competition by offering SMS banking solutions to the
60% of taxpayers who got professional help in 2017
1.1 million people who are audited by the IRS each year
62% of Americans seeking financial guidance or advising
21 million households who primarily utilize mobile banking
How Bulk SMS Software for Finance & Accounting Works
Account alerts, tax tips, and more. Plenty of important financial information can be texted to subscribers both individually and in bulk.
Although we've written an in-depth guide about the in's and out's of SMS marketing and its many features, here's a quick breakdown:
Clients or members can sign up for your text message alerts simply by texting a short keyword to a text-enabled landline or toll-free number (don't worry, we'll help you create both). They'll immediately be subscribed to the text messages you send.
Textback features allow you to create a series of messages, photos, or documents that send out over several days, weeks or even months to keep your audience engaged and informed.
Some other great features include:
Customer segmentation for sending smarter, targeted messages.
Extended messaging with up to 306 characters so you can send more detailed texts.
Multiple User Access to increase your bandwidth and industry expertise all while operating under one brand umbrella.
Finance Marketing Challenges and SMS Mobile Banking Solutions
In 2015 Hinge Research Institute surveyed 530 firms and published research on the top 5 business challenges within accounting and financial services. AccountingToday also provided insights for 2017 based on input from over 800 accountants, CPAs, and tax professionals.
Within each of these pain points resides an opportunity for engagement through SMS banking solutions.
Advances in technology
Problem: Automated solutions and the approach of more comprehensive information-sharing systems are forcing accounting firms to adapt for the future and streamline their processes.
Opportunity: Position yourself on the cutting edge of these advances. Create a form on your website where clients can "opt in" to receive text alerts from you. Give your audience the opportunity to engage in a new and unique way through SMS banking.
Smarter, savvier clients
Problem: People in the market for financial services are embracing technology, demanding broader services, and expecting better and faster communications. This means that in order to attract and retain new business, companies must diversify their portfolios to include specialty services and/or consulting. It also means they must improve client communications.
Opportunity: Utilizing keyword campaigns can help give the clients who want to know more access to information they will use. It also ensures everyone is receiving only the information relevant to them. This allows you to save time through automation, all the while keeping client communication personalized!
Smaller talent pool
Problem: The Baby Boomer mass exodus is creating competition to acquire and retain top talent, which means employee engagement is a crucial consideration.
Opportunity: Utilize text campaigns for HR and recruiting in addition to client communications. Texting is the preferred communication method for millenials (aged 22-37). Folks in this group now constitute the largest generation in the US workforce.
Spam and financial advice
Problem: AT&T has some pretty strict policies in place to protect consumers from spam concerning their finances. They have a fairly comprehensive list of prohibited text marketing topics.
Opportunity: While these restrictions exist, many of our clients decide to use texting for financial services in a one-on-one fashion to communicate directly with clients, set appointments, and generate leads. To be sure, learn a little more about transactional versus marketing texts.
SMS Marketing Ideas for SMS Banking, Finance & Accounting
If you've been reading between the lines with us, you've already guessed that SMS marketing might be a good tool for tackling those challenges. But how to use it with SMS banking, exactly? Well, we've got a few ideas, so read on, numbers ninja.
Texting ideas for individual clients:
Send out appointment reminders to cut down on no-shows
Provide a countdown to the April tax filing deadline with a series of text messages
Send tax return status updates so clients know where they stand
Let people know when their refunds are ready. You can offer cash advances on tax refunds
Communicate real-time updates on a client's financial profile
Text alerts for suspicious banking activity
Send special offers for CDs and increased interest options
Provide stock updates in real time
Give your clients direct access to you without offering up your personal information by text enabling your existing office number
Utilize business texting to enable 1-on-1 informational exchanges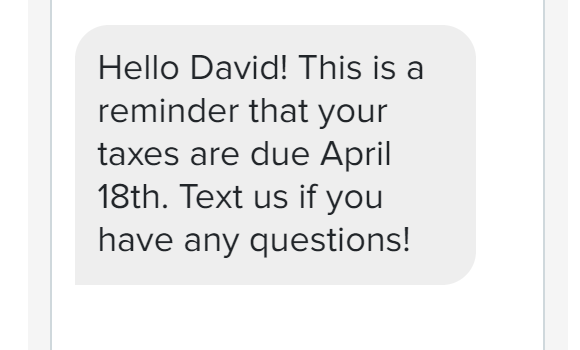 SMS banking texting ideas for business clients:
Send reminders about recurring accounting tasks like recording transactions, filing receipts, and tracking accounts payable and receivable
Give clients a nudge about employment taxes, information returns, and other tax requirements
Remind independent contractors of their responsibility to make quarterly estimated tax payments
Some more great ideas for texts:
Offer free tips about financial planning and ways to save money. This kind of added value is a great way to retain clients
Send out links to informative tax-related content, like webinars and how-to videos, to help address a common pain point—over half of Americans "dislike doing their taxes and most commonly cite the complicated paperwork or the inconvenience and the amount of time it takes to do their taxes" (Pew Research Center)
Text about new services and platform capabilities to get the word out fast
Include texting in your internal communications as an additional tactic to engage employees and hang on to solid personnel
Ask for referrals. Word-of-mouth is one of the main ways banks and firms generate new business, and a text message can quickly get that conversation started
Text about financial policy updates and/or news, especially items that your clients would consider to be of interest, like new deductions or credits
Finally, since you'll have your clients' DOBs on file, you could send out birthday greetings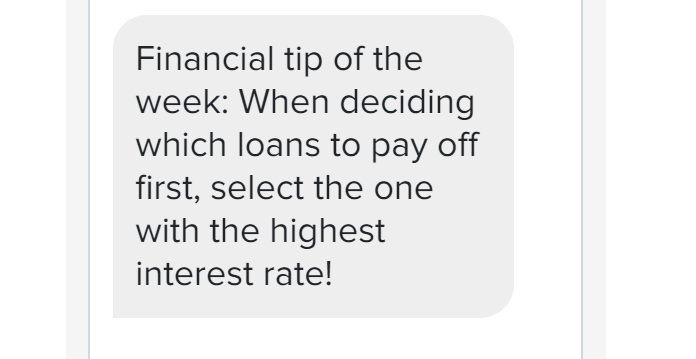 Getting Subscribers for Your SMS Mobile Banking Service
Now that you've got an idea of how SMS banking techniques can aid marketing for accountants and other financial institutions, the task is to gather subscribers. TextBack makes that a piece of cake, whether you're building a list from existing customers or starting from scratch.
Here's how to turn existing customers into subscribers:
Write up an email blast announcing the new campaign and push it out to your clients. Include a link for people to confirm their interest
Add the announcement to existing user messages, like auto reminders about taxes and bank statements
Pitch your new texting campaign to current customers who walk in for an appointment
You'll also want to make use of keywords to bring in new customers. Our free trial comes with one custom keyword right off the bat. Once people know your keyword, they can text it to your text enabled number to subscribe.
Most SMS marketing campaigns use this basic structure for opt-in messages: Text [keyword] to [number] for [offer]. So, for example, you might end up with something like this:
Text "Finance" to 47177 for free financial guidance and reminders.
Here's how to use that opt-in to get new subscribers
Feature your opt-in message prominently on social media and encourage your followers to share/retweet
Include your campaign in Google AdWords messaging
Set up a contest with prizes for customers and/or employees who refer the most new subscribers
Offer new clients discounts on tax and accounting services or waive fees if they subscribe
Update your company's email signature to include your keyword (this could actually convert existing customers, too)
Include your keyword and CTA on your business cards
Include an opt-in checkbox on new client intake forms
Add the details to your voicemail and on-hold message
Create space on your website where you can place an invitation to new subscribers. Our platform allows you to quickly build such an invitation with web sign-up images and web sign-up forms (compliance team approval required for the latter). Visitors who sign up will automatically be added to the list you specify
More reading about SMS marketing:
Text messages for Entertainment