SMS Marketing for Gym Businesses and Fitness Centres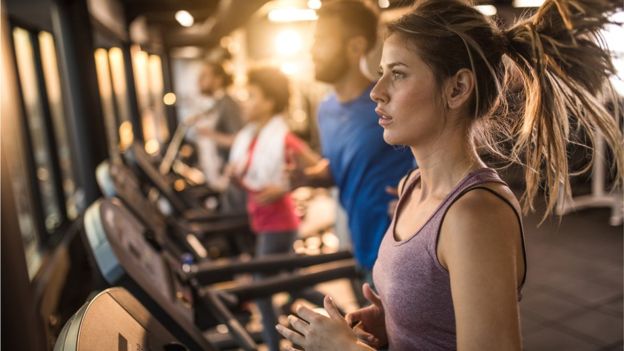 Boosting Gym Memberships with SMS Marketing
As the owner and operator of a fitness center or gym, you understand how important every member of your facility is to your business. When class sign-ups are high and people are in-and-out of your gym regularly, then business booms. The opposite is certainly said to be true, too.
The beginning of the year generally sees an upswing in memberships. In fact, around 12-18% of your attendees will join in January. But, by month three, many of those resolution-makers will be gone, either having gotten discouraged or just given up.
So how can you attract potential gym members and keep them coming back?
The answer is simple: text message marketing. Text message marketing is an invaluable tool that puts your gym's offers and information directly into the hands of your customer. And it provides you with a channel that connects you with current and prospective members as well as drop-outs and at risk members.

How Text Message Marketing Works?
In the right hands and with the right message, text message marketing can make your business goals a reality. As the only universal inbox, phones and texts are the quickest way to get your business's offers and information in front of an interested audience. Although we've written an in-depth guide about the in's and out's of SMS marketing and its many features, you really just need to know about a few key things to get started.
Short Codes
SMS short codes are five to six digit long phone numbers. These numbers are used to send SMS or MMS messages only. For example, ours is 555999.
Keywords
SMS keywords are unique words that your customers can text to your short code and opt-in to text messages from your business. From here, you can set up an automatic response that provides more information when someone texts your keyword.
Campaigns
A campaign is the series of text messages that you send to your subscribers list.
MMS
MMS (or "Multimedia Messaging Service") is a different type of text that gives you a longer character limit, as well as the ability to send photos, gifs, audio or video files. It gives you a little more room to play.
Autoresponders
Autoresponders are messages that are sent automatically after someone opts-in to receiving text messages from you. With this feature, you can create a series of messages that send out over several days, weeks or even months that keep your audience engaged with your business. It's ideal for making a good, fast first impression.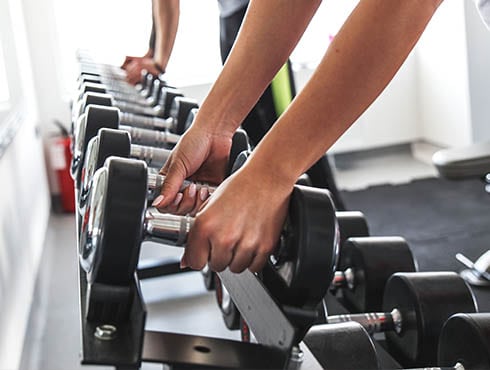 Data Collection
The data collection feature helps you customize your messaging segments based on your audience's responses. You could ask questions as simple as their name or create custom fields to find out what they're interested in (e.g. cardio classes, weight-lifting, or personal training) to better tailor your messaging.

How Fitness Centers and Gyms Can Use SMS Marketing Solutions?
Now that you know how text message marketing works, you can see how to make it work for you. A single text seems so simple, but can be the essential element that makes your fitness center a prime destination for members. It can generate new leads, cultivate interest and bring at risk members back from the brink.
Here are some ways to promote your fitness center or gym and drive sign-ups.
Put Keywords in Plain Sight
Whether on a sign in the gym's window or across social media channels, putting your unique keyword where potential members can find it will create an easy point of entry. They simply text one word and, in return, get all the info they need and more.
Welcome New Members Automatically
Connect with first-timers automatically with an autoresponders. Offer them a message of encouragement that gets them excited to join your gym and perhaps even a promotional item such as a branded water bottle or lanyard.
Send Out Promotional Offers
From discounted classes to free gym swag, promotions keep your members happy and keep them coming back. Offer t-shirts to the first 50 members to renew their contracts, host a bring-a-friend promotion where friends workout for free, or even use features like Text-2-Win and hold quick contests. Every little bit counts!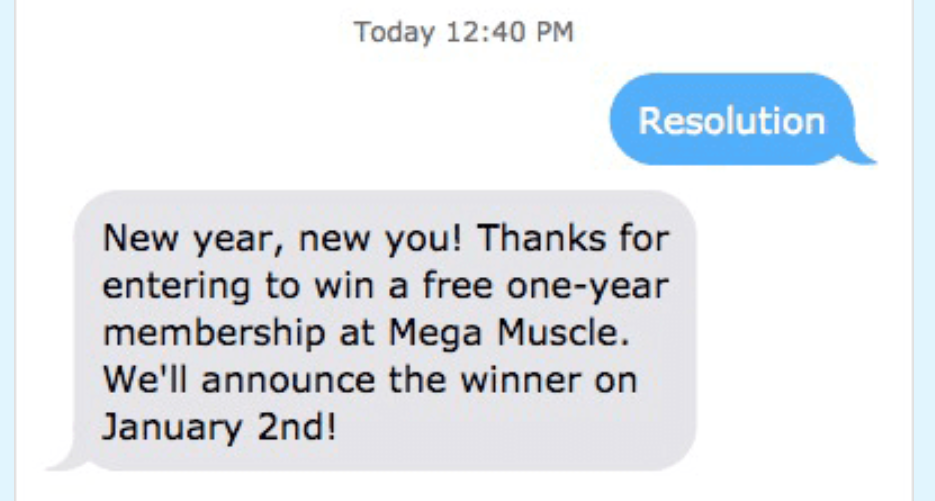 Send Out Class Schedule or Maintenance Updates
Last minute class cancellations or maintenance on your gym's equipment can be unpredictable and frustrating, but your members will appreciate getting a head's up when these situations arise. Let them know the details of the changes (e.g. how long the maintenance will be going on or when classes are expected to resume) and offer alternatives.
For example, if the treadmills are undergoing work, then let your members know about other ways to get their cardio in like a nightly spin class that still has spots available or a run club that leaves from the gym.
Send Encouraging Texts to Keep Members Coming Back
Members will get discouraged, lethargic or busy and put the gym on the back burner. Help combat this pattern by sending encouraging texts that invite members to return. Tell them about an upcoming class or event, remind them about their fitness goals or simply let them know they're missed and missing out!
Use features like Segments to pinpoint your messaging based on a member's interests and make the most out of each text.
Send Plan Renewal Reminders
You can also use Segments to categorize your members based on their membership plans. Are they signed up to renew every month, every 90 days or every year? By creating a custom group, you can contact members as their contract renewal date approaches and remind them to resign so that don't miss any of your gym's classes and events.
If you have rolling sign-ups, then Scheduled Texts are the perfect solution and allow your messages to automate when the time to renew comes around.
Use Business Texting to Communicate 1-On-1 with Members
You can also text with your members using our business texting service. The 1-on-1 communication is ideal for customer service. Responding in real time to questions, concerns and even urgent situations. It also opens up the opportunity for suggestions from your members.
Say, for instance, your clients want a third bootcamp class added to the schedule—you can respond to these requests and let them know their voices are being heard. You can even have them be the first to know if the class is being added to the rotation! They'll appreciate you going the extra mile.
Sample Texts to Use in SMS Marketing for Gym Businesses
One of the best parts of using texts to communicate with members is that they're easy to write. Make sure to offer value with each message, and to them straightforward. Here are some ready-to-use fitness center SMS templates to you started:


More reading about SMS marketing:
Text messages for Entertainment