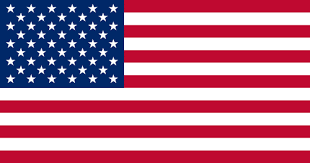 SMS marketing in the United States, as being one of the most developed, advanced and strong nations in the world is getting more popular among businesses in year 2020. The population in the US is very technologically advanced with almost 99.7% population living in areas covered by 4G LTE. At least 81% of Americans own a Smartphone thus they represent a huge opportunity to implement SMS marketing there.
If your sales and acquisition or customer experience needs a lift, SMS marketing and customer communication externally is the solution.
Why Should You Use SMS Marketing for Your Business in The US?
Almost 39% of American businesses are already using it and there are many more to join this number, but the reason is that if so many people are using and recommending it, then there must be utility in it.
If you still want reasons to implement an SMS marketing campaign for your US-based business, here are some.
Millennials are more likely to respond to an unknown text message.
People want organizations to establish two-way communication so that they can respond to a message they received.
A call cannot be picked up always but a message is almost always read. It is a well-known fact that 98% of messages are opened and 90% of them are read within the first three minutes of receiving.
An average American look at his phone more than 150 times a day.
Every handheld mobile device can receive texts.
People prefer a text message over a voice call. They even reply to a voicemail with a text message.
These points indicate very clearly why it has become imperative for businesses to implement an SMS marketing campaign in the US. But in order to implement it, you must be aware of the laws and regulations that govern SMS marketing in the US.
SMS Regulations In USA
Federal Communication Commission, Telephone Consumer Protection Act (TCPA), and CAN-SPAM Act regulate SMS marketing and consumer data protection in the US.
FCC ensures consumer protection regarding commercial or marketing text messages.
CAN-SPAM Act has defined commercial messages as the messages that promotes or advertise a product or service. It includes the transactional messages that the consumer has agreed should be sent to him.
As per the CAN-SPAM Act, commercial messages do not include messages sent by non-profit organizations, messages sent for political purposes or for information purposes. Thus, these messages fall into the non-commercial and information text category.
Telephone Consumer protection Act along with the CAN-SPAM, regulates SMS marketing in the USA.
CTIA, The Wireless Association, and Mobile Marketing Association issue compliance and best practice manuals that set out guidelines concerning the application of regulations on organizations using SMS marketing.
Before implementing an SMS Marketing campaign, not only in the US but in any country, you must have a thorough knowledge of the applicable laws and regulations. With Textback.ai, you can have clear picture of the do's and don'ts so you can be assured that your campaigns will always be compliant with the relevant codes, guidelines, and laws.
Key Requirements and Good Practices for SMS Marketing in The US
There are certain key requirements you must bear in mind as an organization before sending commercial texts in the US.
Add Call-To-Action
Your messages must include call-to-action to request your customer's phone number. Your customers must be aware of what they have signed up for and what kind of messages they will be receiving.
Obey SMS Privacy and Data Protection
It is completely up to the consumer whether they want to receive unsolicited marketing communications through texts.
Consent To Receive Communication
You must obtain clear and express consent from consumers before sending them any commercial SMS. Consent received through Email or the other formal channels is required so that you can ensure that consumers are well-aware of what they have signed up for. The records of such approvals must be kept as proof of evidence. They contain the method, time, date, and location along with the agreement stating specific terms of receiving marketing communications. An organization cannot pass on the consumer's number to any third party.
Using existing customer base is the easiest way as they have already given their contact information and signed up for receiving communication from you.
Removal of Consent
A consumer can opt-out anytime they wish. A common method that is used to opt-out from receiving any marketing communication is to send a STOP message in reply to the message received. This opt-out can also be initiated via other communication channels like email or telephone or with different set of action words. The opt-out request must be honored and a STOP confirmation message must follow it.
Message Content
A message sent to the audience must be relevant to them and must not contain anything that may harm, offend, or upset the audience, deliberately or otherwise.
Getting Started With SMS Marketing
SMS marketing has several benefits but before you get started with it you must obtain their phone numbers and most importantly their trust. Here are some tasks that precede implementing an SMS Marketing campaign.
Collecting Phone Numbers for Your SMS Campaigns
Consumers are not very comfortable giving their phone numbers. They fear that they will be bugged by numerous senseless text messages. Thus, you need to earn their trust. They must be assured that you will be only sending them exclusive offers, discounts, and deals and communication that makes sense in general. Some good guidelines you may want to follow:
They will not receive communication more than twice a month (industry and communication dependent, may vary alot)
Only important communications will be sent like important reminders, appointments, exclusive events, etc.
The offers that you will send will be exclusively for customers who have shared their numbers with you and assume it adds value to them
Due Diligence and Opt-Outs
You must have systems in place that ensure that as and when consumers opt-out, they are removed from your subscriber list. If replying to your texts may cause an additional cost to customers, in case they do not have an unlimited SMS plan, they must be informed about the cost. Textback.ai offers an easy way to do automated opt-out commands and removals from marketing list.
Start Your Campaign
Once you have collected mobile numbers, and have adhered to all legal compliance, you can kick start your campaign. It is advised to use a professional service provider to manage your campaign more efficiently or at least hear their opinion and tips how to execute it well. Contact Textback.ai and we will get you started!