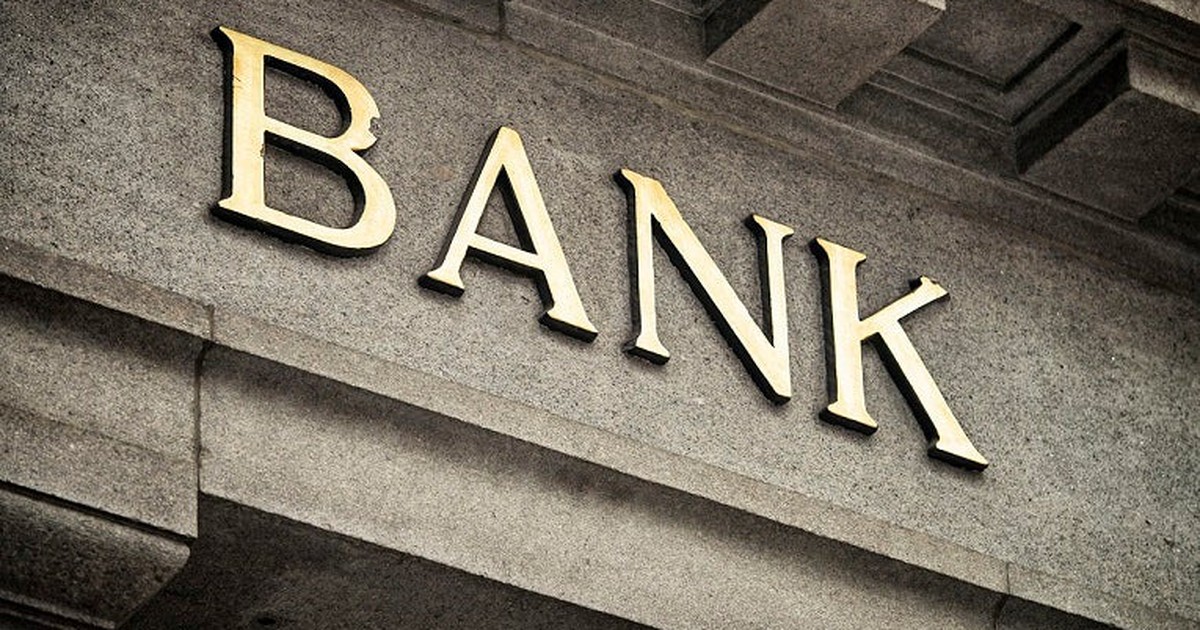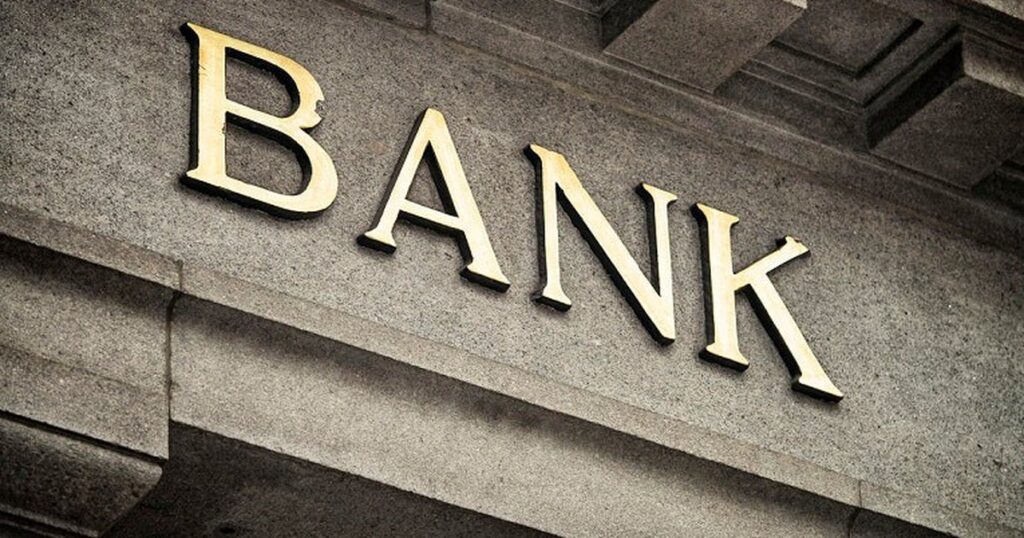 If there's one thing we know for sure, it's that money is a source of stress for almost everyone, and in the US, it's actually the #1 source. The struggle begins with how you make it, continues when you decide how to save it, and ends when you determine who gets it all when you're gone.
How to Do SMS Banking, Finance & Accounting
The second thing we know for sure is that everyone is paying taxes. Whether they like it or not.
As accountants, bankers, financial advisors, and any other steward of fiscal matters, you deal with your client's livelihood daily.
When each client interaction you have is high stakes, you stand to benefit from their increased financial literacy. On the flip side, clients reduce their financial stress when they're able to connect with you quickly and transparently. So how do you reach that point of mutual benefit and enlightenment?
First, you'll need some tools. That's where SMS comes into play.
We believe the future of finance is text messaging. In this guide, we'll briefly overview how text message marketing works and why it can benefit you as a mover and shaker in the financial industry. Finally, we'll offer some ideas on how to use SMS marketing to meet some of the challenges you're facing and succeed in a competitive marketplace.
Let's first look at the simple steps you can take to get started with SMS marketing with us. It's straightforward and stress-free, so you can begin taking advantage of the benefits of SMS banking services sooner.
New clients will need to enter a few details to open an account with Textback.ai, including an estimate of the number of SMS messages they may utilise each month. This figure isn't binding, it's just to get an idea of the expected initial use and also information that we can use in the future to improve customer satisfaction.
Start Your Free Trial
We want our clients to be satisfied when using our SMS messaging platform. We are so confident in our product that we let you test it before committing. Begin levelling up your marketing operations immediately with a completely free trial at Textback.ai. Once you complete registration, you'll have access to all of our features to try during the free trial.
Choose the Right Plan for Your Bank or Finance institute
When clients begin to use our service, they will need to decide which plan they would like to use depending on the number of SMS messages they need and how the service will be distributed in the company. Adapt our services for use across all departments of the banking services, from payment reminders to debt collection or notifications about bank account activity to help on top of work.
Start Sending SMS to Your Audience
Customers can create an automated SMS campaign that aligns with their company and brand. The schedule and design of these SMS are entirely dependent on each business and its requirements. Choose from plenty of exciting features to personalise the experience and see significant returns with your client base.
But First, Why Text Message Marketing for Finance?
Communication is always the key. That way, your clients can stay updated with every update or urgent matter you need to tell them. One interesting statistic states that by 2025, over 72% of the population will only use mobile phones to surf the net and conduct various online-related activities.
Moreover, over 90% of the world's population these days uses a mobile phone. Your clients are more than likely to own a mobile device, and since they carry it with them all the time, if you wish to make the communication flawless, SMS banking solutions are the key. The massive efficiency is one of the reasons why text marketing is the go-to option for many industries.
SMS Marketing Can Be Very Effective
Since mobile phones are so widely used, marketing via SMS can be extremely efficient. There's no denying that people spend a lot of time on their phones daily. One interesting survey in the US in February 2021 concluded that 46% of people spend 5-6 hours on their phones daily, while around 22% spend 3-4 hours daily, astonishing numbers for every marketer.
The point here is that people are often on their phones, and if your bank sends promotional material via text messaging, customers are more likely to open and see it. Utilise text messaging to deliver everything from new interest rates to payment information to loan promotions, and ensure that what you send is what the customer sees immediately.
Communication Is Also Far More Efficient via Messages
Thanks to text messages, clients will be able to keep up with their primary account and be informed when they conduct financial transactions. The latter is a massive benefit, and here's why.
Let's say that, hypothetically, your credit card is stolen, and you don't even notice it right away. As soon as the thief uses the credit card, you will receive a notification via text message of a transaction being made. Of course, since the credit card is not used by you, you will be able to call and block it instantly. Banking apps even allow you to block the card with just a few taps on the screen. Text messaging integration with banks allows you to act fast in dire situations.
On the flip side, if you need to perform payments before the due date, you can receive payment reminders informing you of the deadline.
Increase engagement and customer loyalty by using SMS communication as your marketing tool. The better your customer connects with your financial institution, the more likely they are to recommend you in the future.
How Bulk SMS Software for Finance & Accounting Works
Bank account alerts, tax tips, and more. Plenty of important financial information can be texted to subscribers both individually and in bulk.
Although we've written an in-depth guide about the ins and outs of SMS marketing and its many features, here's a quick breakdown:
Clients or members can sign up for your text message alerts simply by texting a short keyword to a text-enabled landline or toll-free number (don't worry, we'll help you create both). They'll immediately be subscribed to the text messages you send.
Textback features allow you to create a series of messages, photos, or documents that send out over several days, weeks or even months to keep your audience engaged and informed.
Some other great features include:
Customer segmentation for sending smarter, targeted messages.
Extended messaging with up to 306 characters so you can send more detailed texts.
Multiple User Access to increase your bandwidth and industry expertise, all while operating under one brand umbrella.
Finance Marketing Challenges and SMS Mobile Banking Solutions
Of course, just like any other fundamental in life, there are certain marketing challenges regarding SMS marketing and SMS banking solutions. That is what you, the institution, must overcome to be more successful.
Convincing Clients to Sign Up for SMS Promotions
The biggest finance marketing challenge you will face is convincing clients to sign up for SMS promotions. It is no wonder that many people don't like to be bothered, so it may be a difficult job to convince them to give you their number. That is why you must ensure they will get tons of additional benefits by subscribing to your text messaging promotion.
Being Short and Concise
One of the biggest issues with SMS banking is that text messages cannot have more than 160 characters. So your marketing team needs to specialise in crafting your SMS short, catchy and memorable, with an effective CTA. Not all SMS banking service campaigns can achieve this, and the ones that do easily differentiate themselves from the rest, increasing their ROI.
Finding Proper Products to Advertise
SMS marketing campaigns are not always about advertising new services. They should be able to specialise in keeping an eye on the personal preferences of your clients. That way, you will be able to connect with your customers better and deliver product updates that they are guaranteed to open. By doing this, your campaigns are far more effective in saving money from your marketing budget.
Pros and Cons of Using SMS for Banking and Finance
Using an SMS banking service may seem like nothing new, but SMS messaging has been a valuable method of communication for a long time. Even though it has decreased in popularity in favour of other messaging ways, there are still plenty of reasons to consider integrating SMS messaging into your company's business model.
Pros
It's convenient for customers
Every customer has a mobile phone capable of SMS
Versatile across all departments within a financial institution
Preferred over calls and emails
Leaves a digital "paper trail" for future reference
Functions as a one-way or two-way conversation
Cons
Messages cannot exceed 160 characters
It's not foolproof; not all clients will prefer SMS
SMS Marketing Ideas for SMS Banking, Finance & Accounting
When it comes to promotional SMS banking solutions, each client has particular personal preferences. That means some clients may want SMS messaging for new services, while others want only to receive updates. Clients can be individuals or business clients, and here are SMS messaging marketing ideas about how you should approach each of your respective clients.
Texting for Individual Clients
Let's start with individual clients. Some mobile banking solutions you can provide individual clients should include updates to their savings account, account activity, new loan services, account balance, etc. Individual clients are not so active in using more complicated services by banks or other financial institutions, so there's no point in advertising services they will not likely use.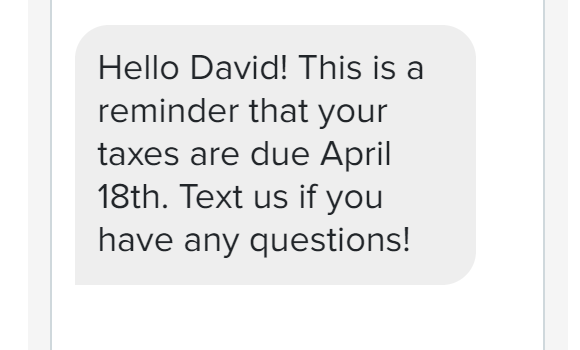 SMS Banking Texting for Business Clients
Business clients are more serious clients, and you will have to pay more attention when crafting business messages. Apart from sending SMS messaging concerning the business account balance, you can also send promotional content that can increase security and reduce fraud. Promote new ways to send funds and e-statements concerning invoices and advertise the support staff as they will likely have questions or concerns.
Increase Subscribers for Your SMS Mobile Banking Service
SMS mobile banking advertising aims to increase the number of mobile customers and turn them into loyal clients. The more customers are attracted, the more profitable the financial institution will be.
Get New Subscribers
It is always challenging to devise an effective strategy to convince people to provide you with their phone numbers and turn them into new subscribers. The best way to do so is to ask for their number when they fill out a new client form to your bank. Explain that they will gain exclusive access to new financial plans, lower interest rates, and loan options by providing you with their phone number.
Turn Existing Customers into Subscribers
The main focus shouldn't only be about attracting new subscribers to your mobile banking solutions but also about turning existing customers into subscribers. After all, why would a new customer become a subscriber if the current ones are not. Explain that by subscribing, they become part of your loyalty program and can benefit from all the advantages that come from it.
Costs of SMS for Banking and Finance
SMS marketing is an extremely cost-effective way for any company in the banking sector. Stay in contact with more customers at the time quickly and efficiently compared to more traditional communication methods.
When budgeting for your SMS marketing campaigns, there are three main costs to consider.
Cost Per Message
The cost for sending a standard text message is anywhere between $0.01 and $0.05 depending on the provider, while MMS messages are a bit more expensive. Even though these numbers might seem small at first glance, they become costly very quickly. That's why you need Textback.ai services to get the most value for your money.
Cost Per Keyword
Clients, in this case, banks and financial institutions, don't realise that they must pay for the keywords. The prices vary between $10 and $25 per month, and keywords associated with the subscription plan, like STOP, are included for free.
Monthly Fees
Most bulk SMS platforms have tiered pricing, including a fixed number of messages and free monthly keywords. To use anything beyond that, you must pay an additional amount to upgrade to a higher tier. Most bulk SMS platforms offer trial runs for customers to acclimatise themselves with the option of upgrading to a premium plan.
SMS Banking Campaign to Attract New Customers
Text messaging can be a handy way to attract potential customers to use your company's banking services. Although prior permission is required to send SMS alerts to clients, you can still use it for maximum prospects.
SMS Banking Campaigns to Make Existing Customers Aware of New Services
Promote your banking features using SMS marketing in five minutes using these simple steps.
Generate the SMS Subscribers List
Having a subscriber list is the most crucial aspect of a text messaging campaign. Here are a few ways to grow your SMS subscribers list.
Upload all existing customer IDs as .CSV
Gather IDs of potential customers when they interact with your business via email, chat, or online forms
Convert website traffic to SMS subscribers and retarget using promotional campaigns
Initialise a Text Welcome Drip Sequence
Once you have your subscriber list, it is essential not to go overboard with messages and instead employ a drip campaign for your SMS marketing. Here's how to set up your SMS drip campaign.
Prepare your new campaign and "drip" your messages.
Schedule the messages for specific days and hours.
Add content and create your campaign.
You can add multiple time-delayed messages to your drip campaigns to test how customers react to them.
Security of SMS banking
Banks and financial institutions have always been huge targets for criminals. As banking moved online, the criminals did as well. Banks spend a fortune trying to keep customers' money safe and mitigate fraud. And the most essential tools include one-time passwords and two-factor authentication.
Both these methods send a text message to the customer with a time-sensitive temporary code. This text is encrypted, and the only way to learn the code is by getting physical access to the mobile phone.
Inform your customers by sending real-time alerts about their bank account activity. This way, you don't have to call a customer to confirm every transaction and can shut down fraudulent activities without wasting time.
The simplest way to prevent fraud and cross-selling is to leverage text messaging. Use SMS marketing to offer effective banking services beneficial to customers and service providers.
DOs and DON'Ts in SMS marketing for Banking and Finance
Text messaging is an excellent way to communicate with your audience. But leveraging a direct line of communication must follow certain etiquette. Hence, keep the following dos and don'ts in mind before launching your next text message campaign.
The DOs in SMS Marketing for Banking and Finance
Keep your message short and precise
Send texts with a purpose
Ensure quality content
Strategise timing and quantity
The DON'Ts in SMS Marketing for Banking and Finance
Send text without permission
Make it difficult to unsubscribe
Schedule texts after hours
Be rude or vulgar
How SMS Banking Can Increase Customer Loyalty
SMS banking services have the upper hand compared to other marketing channels. After all, text message marketing has the highest open rate. Yet, barely 40% of marketers leverage it to reach out to potential customers.
Let's take a look at how SMS banking can increase customer loyalty.
SMS Banking Isn't Invasive
The majority of marketing channels invade personal space. Can you count how many times you were bombarded with spam emails? SMS marketing messages are different. They ask explicitly for your permission and communicate their messages clearly. Win over the hearts of customers with non-invasive marketing techniques.
SMS Banking is Convenient
There is no better way to win over customers than by providing efficient services. SMS alerts are convenient and increase communication speed. Increase efficiency and reduce human errors with automated SMS updates, reminders, and alerts.
Improved Customer Support
Customers don't always have the time to take calls from customer support executives. Text messaging is a convenient alternative since people can respond when convenient. Streamline your support process by creating auto-responses for generic queries like checking account balance, e-statement, mini statement, debit card/credit card queries, etc.
Notify Your Customers About Withdrawals and Deposits Using SMS
SMS banking offers unparalleled security and convenience. Customers can simply opt-in for SMS notifications, and Textback.ai takes care of the rest. Notify customers of account activities like ATM transactions, deposit status, balance changes, etc.
Since most online banking services rely on two-step authentication, customers can use auto-generated codes for online transactions. Codes are only sent to verified mobile numbers and are valid for a fixed period.
Provide automated texts like alerts for large transactions, overdue payments, low balances, bank statements, etc., by connecting your banking database to the SMS API with Textback.ai.
Send shortened URLs via SMS to customers that want to read detailed transcripts like bank statements, contracts, policy changes, and other resources.
SMS Templates and Examples for Banking and Finance
You can send customers several financial messages, each using a unique template. Efficiency tops the charts among the several benefits of following a text message template. Free up time using templates to focus on value-added tasks instead of constantly trying to generate new content for your campaigns.
With a template, all you have to do is insert a customer's name without changing the rest of the content. This way, you don't have to create messages from scratch. Start designing your next campaign with these six SMS banking templates.
ATM Transaction SMS
Hi [FIRST-NAME], you have withdrawn [AMOUNT] from [ATM-LOCATION] on [DATE] [TIME]. The available balance in your account is [BALANCE-AMOUNT]. Be sure to get in touch with us immediately if this wasn't you [CONTACT-INFO].
Large Transaction SMS
Hi [FIRST-NAME], this is an automated notification to inform you that [AMOUNT] has been transferred from your bank account to [RECIPIENT]. Please contact us immediately if this wasn't you [CONTACT-INFO].
Credit Card Payment Reminder SMS
Hi [FIRST-NAME], this is to remind you that your credit card ending with [LAST-FOUR-DIGITS] is due on [DATE]. The total overdue is [AMOUNT], and the minimum is [AMOUNT]. Please pay before the due date to avoid late fees. For queries, get in touch [CONTACT-INFO].
Credit Card Mailed SMS
Hi [FIRST-NAME], your new credit card has been mailed to the registered address. Please note that the PIN is sent separately. If you don't receive the credit card or PIN by [DATE], please get in touch with us for a reissue [CONTACT INFO].
Loan Approval SMS
Hi [FIRST-NAME], we're pleased to inform you that your request for [LOAN-TYPE] with [BANK-DETAILS] has been approved. Related documents have been mailed. Don't hesitate to get in touch with us at [CONTACT-INFO] if you haven't received them.
Rate Change SMS
Hi [FIRST-NAME], due to the recent Reserve Bank price [ADD/CUT], the interest rate for your existing loan [ACCOUNT NUMBER] has been updated. The new repayment amount is [AMOUNT] starting [DATE]. For queries, please reach out to us at [CONTACT INFO].
FAQ
Why Should Banks Use SMS Marketing?
SMS Marketing improves operational efficiency, reduces the risk of a data breach, enhances customer experience, improves IT responses and downtimes, and boosts customer support.
Is SMS Marketing for Banks Still Effective?
Text message marketing is highly effective yet underutilised in the banking sector. With open rates far exceeding other marketing channels, this communication strategy builds customer engagement through every stage of the banking journey and is exceptionally effective in delivering timely information.
How Much Budget Does SMS Marketing for Banking Require?
SMS marketing is one of the most affordable yet powerful marketing channels. The prices depend on your strategies and use cases. Get in touch with our experts today for custom pricing based on your requirements.
What is the Success Rate of SMS for Banking?
SMS marketing enjoys a 98% open rate, far superior to 20% for email marketing. According to an independent survey, 60% of customers check text notifications within the first five minutes. Hence, banks and financial institutions are assured that all messages are opened and read.
More reading about SMS marketing:
Text messages for Entertainment