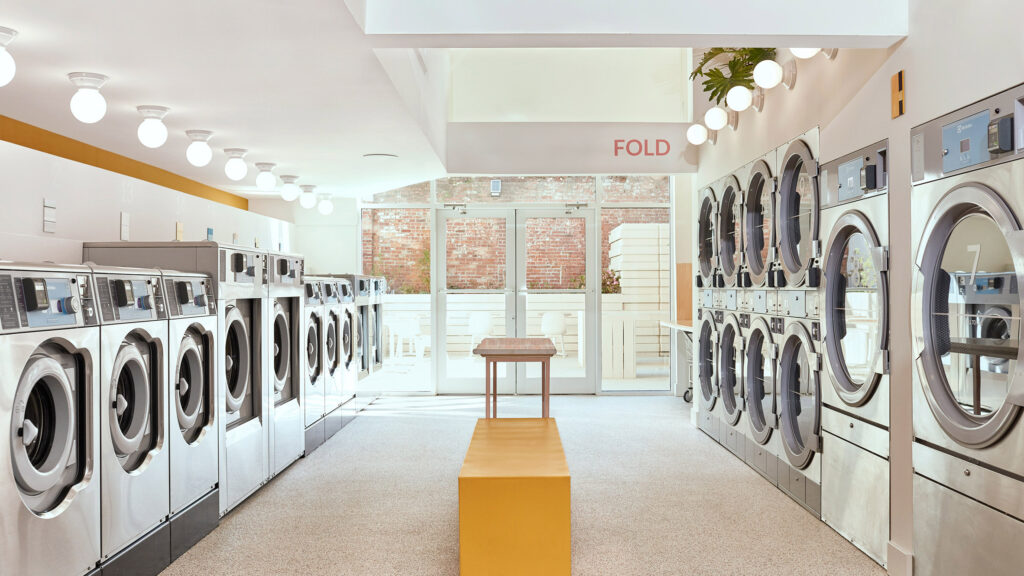 How to Use Mass SMS For Laundry Service and Dry cleaners?
Dry cleaning is a profitable industry, and the market continues to grow exponentially yearly. There are over 21,000 dry cleaning services and laundromats in the USA alone, and the business generates over $9 billion in annual revenue. It's safe to say that as long as the textile and fashion industries thrive, the demand for dry cleaning will also continue to soar.
However, the projected growth rate diminished over the past five years as many households switched to domestic washing machines. Hence, competition within the industry skyrocketed as a result. To survive, dry cleaners must evolve their business strategies in the face of adversity and improve customer experience.
One of the primary challenges of a laundry services business is customer acquisition. Dry cleaners must gain new customers while preventing existing ones from taking their business to competitors. And several factors play a crucial role in influencing this decision.
For starters, the proximity of your location to a customer's residence or office is one of the major decisive factors. However, customers are willing to go out of their way to use your laundry services in exchange for perceived values like cleanliness, convenience, or better technology.
The question is, how can you turn your business into a prime location that's worth travelling the extra distance? Among the several marketing techniques that you can use, SMS marketing tops the charts as it's cost-effective and saves time.
Texting customers help build trust and rapport, which is extremely crucial in the service industry. Here's a detailed overview of the pros and cons of SMS for dry cleaners and how you can generate leads and turn prospects into customers using laundry SMS marketing.
How Can Laundromats and Dry Cleaners Use SMS Advertising?
Text messaging is one of the most effective marketing strategies today, as you can communicate with people without barriers. Text message marketing reaches people of different ages, ethnicities, and any other divide. And thanks to the addition of interactive media like MMS, GIFs, and emojis, text messaging is highly expressive.
The question is, how can a dry cleaning service use business texts to attract new customers and retain existing customers?
The answer is quite simple. Automation!
SMS marketing is all about making your customers' lives easier. You want to deliver a seamless experience that makes cleaning clothes seem less like a chore and something they might even look forward to.
At the very least, the goal is to increase efficiency, so your customers don't dread laundry day. According to popular studies, dry cleaning sits just behind cleaning toilets on the daily chore index.
But how can business texting help you improve a customer's experience? For starters, text messages are a highly personal medium for communication. Leverage the pros of text messaging to get your message across to the customer without invading their personal space.
While this is easier said than done, we encourage you to give it a shot.
Templates and Example Texts for Dry Cleaners SMS Marketing
Boost customer acquisition and retention rates using these simple strategies for dry cleaning services.
Pickup SMS
Stop calling customers and reminding them to pick up their laundry. Instead, drop a text when their clothes are ready for delivery. Create custom pickup alerts a coordinate a time that suits customers. Include a payment link and auto-responses for customers who might arrive later.
This way, you know exactly when people will show up and don't end up waiting. Leverage pickup SMS to clear the clutter and streamline the dry cleaning process for your full-service laundromat business.
Text messaging doubles as transaction proof and helps avoid mix-ups. Simplify the payment process effortlessly by texting customers a copy of their bill with a secure payment link.
Hi [FIRST NAME], your garments [QUANTITY] are ready for pickup from [LOCATION]. Please arrive before [TIME] today. For more info, visit: [PAYMENT LINK].
Account Balance SMS
Sending customers timely reminders to clear outstanding bills or recharge their account balance is an excellent way to stay on top of your game. Depending on how you charge customers, some people might even have an outstanding balance.
This isn't unheard of in professional dry cleaning businesses. Reminding customers to check their account balance in a non-invasive manner is appreciated and encouraged.
Automated messages are incredibly convenient in such instances. Schedule text alerts at a convenient time so that both you and the customer can fulfil your respective obligations.
Hi [FIRST NAME], your laundry contract at [BRAND] is up for renewal on [DATE]. Click here [INSERT LINK] to renew your contract today.
Virtual Lost & Found
Let's say your customer checks their laundry bill and finds a few clothes missing. The last thing they'd want to do is drive back to your location only to find that the missing items aren't actually there and they left them at a friend's place.
With the help of text messaging, your customers can check the missing items without visiting your laundromat. This isn't just convenient for the customer but shows them that you care.
Generate trust between your business and the customer and provide additional value to the service by utilising the personal nature of text messaging. Boost customer satisfaction and improve your customer retention rate.
Hi [FIRST NAME], We found the items you were looking for, and we'll hold them at the front desk for you to pick up when convenient.
Promotions and Coupons
Encourage customers to use your services by sending coupons and limited-time offers. By sending coupon codes via text messages, you don't force customers to fish through the junk pile when they wish to take you up on the offer.
Create a keyword that prompts a discount code when texting your business number. Advertise the code and your number through established marketing channels so potential customers can find it easily.
Get creative with the offers, as it's a foolproof method of acquiring customers. Offer attractive prices for first-time users and sweeten the deal by partnering with local businesses. For instance, you can offer a discount at the nearby seamstress along with your services.
Thank you for subscribing to our list [FIRST NAME]!. Get 10% off on your first order with us. [LINK]
Helpful Tips
Add value to your customers' lives by periodically sharing helpful tips and tricks. Ensure that your texts are topical, relevant, and precise. Share tips on eco-friendly dry cleaning processes or DIY techniques to wash clothes like a professional.
Here is an example of sharing helpful tips.
Have you washed your favourite sweater one too many times this winter? Use a shaving razor with the grain to safely remove pills. #TipsFrom [BRAND]
Four Steps to Get Started with Laundry Service SMS Advertising
Now that you're acquainted with the perks of text marketing for your dry cleaning business, let's delve deeper into how to create a campaign.
Text Enable Your Number
The first step in text marketing is selecting a number for your business. Contact the operator to enable text messaging if your business has an existing landline number.
Your business number makes it convenient for existing customers since they're already familiar with it. Alternatively, you can buy a dedicated shortcode like 1001001 for convenience. Optimise your business with toll-free numbers for mass texting and two-way conversations.
Texting from a business number builds brand loyalty and trust. We recommend getting a business number as soon as possible. If you want to use text messages for one-on-one customer interactions or support, go for a local number. For sending mass notifications, a toll-free number works the best.
Choose the Right Keyword
The primary goal of text marketing is increased visibility. Choose something simple, quirky and easy to remember. For the best results, pick a unique keyword your competitors aren't using.
Generate a QR code and advertise your keyword through established marketing networks for maximum outreach. Your options include flyers, banner ads, coupons, and other promotional channels.
Pair your keyword with catchy call-to-actions encouraging potential customers to try your dry cleaning services. Once you generate leads, make a grand first impression for customer retention.
Pro Tip: Send a warm welcome message as soon as a customer subscribes to make them feel valued.
Upload Existing Contacts
If you have contacts of existing customers in your database, upload them directly to Textback.ai, and we'll take care of the rest. Make sure everyone on your contact list agrees to receive texts from you. Failure to comply is in strict violation of Textback.ai Terms of Service.
Advertise Your Text Marketing Program and Attract New customers
Visibility is a crucial factor determining the success of your SMS marketing campaign. But building a contact list takes time. Hence, you must ensure that your messages reach the target audience.
There are several traditional and digital marketing channels that you can leverage to that effect. The list includes social media posts, flyers, banner ads, etc. Include your text messaging program along with every marketing campaign. This way, the audience grows familiar with the keywords of your business.
Prepare your customer support executives to handle generic and specific queries generated through text messaging. Help prospective customers understand what you're selling.
Build Your Laundromat and Dry Cleaner Subscriber List
Once you're ready with an impressive text marketing campaign, it's time to send offers to existing and prospective customers. And unless you have an SMS subscriber list to target, your campaign is dead in the water.
Unfortunately, building an SMS subscription list takes time. Businesses have had to be highly creative in the past to grow their subscribers. From offering small incentives like gifts to more substantial benefits, there are several simple solutions you can use to encourage people to subscribe to future text marketing campaigns.
Rewire your contact form around the shortcode to help potential customers identify with your brand.
Share social media posts promoting your shortcode.
Create stories on Instagram
Place advertisements throughout your laundromat with your business number and a keyword to text in exchange for a discount.
Ask existing customers for referrals
Add window signs sharing your contact information
Advertise the subscription program on your website
Add a sign-up form to your website.
The goal is to maximise outreach. The more you share information, the easier it gets. So, include the keyword and shortcode on all promotional content. Make your brand synonymous with its shortcode and vice versa. Encourage the staff to use text messaging to familiarise them with your campaigns. This will help them answer queries at the register.
5 Ways to Build an SMS Subscription List
Here are five effective strategies for building an SMS subscription list.
Offer Incentives for Joining Your Subscribers List
The best way to convince potential customers to subscribe to your SMS list is by making them an offer they cannot refuse. You can start by offering a 10% discount to anyone subscribing to your list. Design campaigns around new customers or offer seasonal deals and limited period discounts they cannot refuse.
Give SMS Subscribers VIP Access
Treating your subscribers like VIP is an excellent way to ensure they sign up on their own accord. Offer subscribers early access to seasonal deals or periodically send rewards and special discounts. Don't be afraid of getting creative or generous with your offers.
Remember, your subscribers are trusting you with sensitive information. Make it worth their time. Think of any additional expenses as an investment. You'll reap benefits over time.
Run a Giveaway or Contest for SMS Subscribers
Running a giveaway for subscribers is an excellent way to boost brand loyalty and get customers to sign up for your text messaging campaign. Contests are short-term solutions for increasing visibility and can't last forever.
Don't forget to create urgency. Use partner networks for promotion, and make the process for entry as simple as possible to boost the subscription list.
Convert Website Visitors to Subscribers
Turn your website into a lead generation tool by converting visitors to subscribers through an automated funnel. Reduce bottlenecks for conversion when a potential customer gets in touch with your dry cleaning business to generate business.
Start by training the staff to answer queries. This goes a long way in boosting customer satisfaction. Website traffic accounts for a significant portion of brand visibility. Turn visitors into customers by indulging them in meaningful communication.
Switch From Automated Responses to Live Chat for a Personal Touch
While automated responses save time and effort, certain situations demand a personal touch. Switch to live chat to make potential customers feel valued when the need arises.
Textback offers automatic lead alerts when someone wants to talk. Effectively manage all customer communication through the platform. Customers that feel valued are more inclined to stay subscribed to your text alerts.
Benefits of SMS Marketing for Dry Cleaners
There are several benefits of business texting for dry cleaners. Let's look at the top five perks of texting in the service industry.
Customer Acquisition
Text messaging has the highest open rate compared to every other marketing channel. 98% of all text messages are opened and read within the first five minutes. It's a huge benefit for businesses seeking to attract new customers.
The challenge is to grow your SMS subscription list. But with time and patience, your contacts increase. Ask existing customers for references. Once their friends and family sign up, offer both parties a small discount as a token of appreciation.
Customer Retention
Leverage two-way texting to engage with customers. Create surveys and polls to learn more about what customers want from your business, keep them engaged, and offer valuable deals.
Business texting is popular as it lets visitors communicate with brands without signing in. Customers tend to respond more freely, making SMS the perfect business communication form.
Customer Feedback
SMS marketing is perfect for receiving real-time customer feedback as people don't spend extended periods away from their smartphones. Leverage this behaviour by asking customers to rate and review your services.
For instance, contact a customer right after they pick up their clothes, asking for feedback. Or, request a review of your service by including their friends and family in your surveys. Since most people have their mobile phones handy, you don't have to wait long for a response.
Cost-Effective Marketing
SMS marketing is a cost-effective strategy compared to any other channel for dry cleaners since it offers a higher ROI. Because most emails sent are spam, people tend to ignore them.
In contrast, your subscribers have explicitly agreed to receive texts and promotional communication from your dry cleaning business, making them more likely to see and respond to your messages. Customers also appreciate new offers and periodic updates, which is an unintentional benefit.
Real-Time Updates
Every dry cleaning customer wants real-time updates on when their clothes are washed, dried, and ready for pick up. Since text messaging offers instant alerts, leverage it to send reminders and regular updates.
While app notifications and emails offer real-time deliveries, as we said, people don't read them instantly. Hence, substituting text messaging with email or apps isn't viable.
Low Competition
Despite the global use of text messaging, most dry cleaning businesses are yet to implement SMS marketing strategies. Hence, this underutilised marketing channel holds tremendous potential.
Unlike traditional marketing networks like email, text marketing is less crowded and makes it easier for businesses to stand out. So, you face less competition and directly get your message to the customer's inbox.
Personal Connections
Customers prefer text marketing to other more intrusive marketing channels since they've explicitly agreed to receive your texts. When customers share their contact information with a business, it displays trust. SMS marketing offers an excellent opportunity to strengthen the bond with customers and boost brand loyalty.
Greater Flexibility
SMS can be leveraged in several ways to suit the situation, from welcoming new customers to reminding them about a promo code lying in the inbox and scheduling appointments to offering exclusive deals, discounts, and promo codes to customers.
Send order confirmations, schedule pick-up or deliveries, run flash sales, offer customer support, and request feedback via SMS. If you aren't afraid of getting creative, the opportunities of engaging customers through text marketing are endless.
Send Personalised SMS to Your Laundry Service Customers
Customer engagement is a crucial part of the dry cleaning business, and SMS marketing plays a massive role in generating business for dry cleaners. Let's look at a few innovative ways to send personalised SMS to engage customers in the laundry business.
Offer Attractive Discounts
Introducing attractive offers is the most effective way of generating traffic for your business. Every customer wants freebies when signing up for a service. With that in mind, create a promotional strategy for your dry cleaning business.
Introduce Lucrative Deals
Nothing grabs the attention like a limited period deal. Come up with irresistible discounts and create urgency around the deal. You could offer significant discounts on bulk orders, membership plans, monthly packages, etc.
Send Promotional Texts
Regular conversation is the best way to keep your business at the back of your customers' minds. And since SMS is the most personal mode of communication in marketing channels, leverage the perks of text marketing to generate interest in your services. Sending regular text messages about offers and helpful tips to your customers should do the trick.
Create Festive Offers
Festive seasons are the most rewarding in the dry cleaning business. Come up with unique offers to connect with your customers. This has a couple of benefits. For starters, you will acquire new customers. Secondly, if they like your service, they'll look forward to receiving more such offers in the future. Generate organic traffic and build brand loyalty by offering simple yet effective holiday deals.
Start a Reward Points Program
Rewards programs are the best way to ensure customer loyalty. Set lucrative deals to entice potential customers to sign up with your dry cleaning service. This way, they will use your services to reap the benefits and generate new business.
Create Gift Vouchers
Sending gift vouchers is another fascinating way of generating brand loyalty. Hand out gift vouchers to loyal customers as a token of appreciation, reward new customers for bringing their business, or promote your laundry services on marketing channels.
Boost Social Media Engagement
Social media is an excellent customer engagement channel. Increase online engagement by informing existing customers about your new social profiles by sending links via text messaging. Take advantage of brand loyalty to boost your online presence.
FAQ
Is SMS Marketing an Effective Advertising Strategy for Dry Cleaners?
SMS marketing is one of the most direct advertisement strategies available. With a 98% read rate within the first five minutes, customers are more likely to get your message through text messaging.
Texting is inexpensive, offers a higher conversion rate, boosts outreach, and is flexible and reliable. The perks of SMS marketing outweigh traditional channels like email.
What is the Average SMS Marketing Budget for Dry Cleaners?
The requirements of no two dry cleaning businesses are the same. Hence, there is no standard budget for all brands. Contact Textback.ai today to get a custom quote based on what your business requires to grow.
What is the Best Dry Cleaner SMS Marketing Strategy?
No single SMS marketing strategy can do wonders for your dry cleaning business. The best marketing strategy is the one that generates business. Get in touch with Textback.ai and let us work on a custom SMS marketing strategy that will take your business to new heights.
More reading about SMS marketing:
Text messages for Entertainment