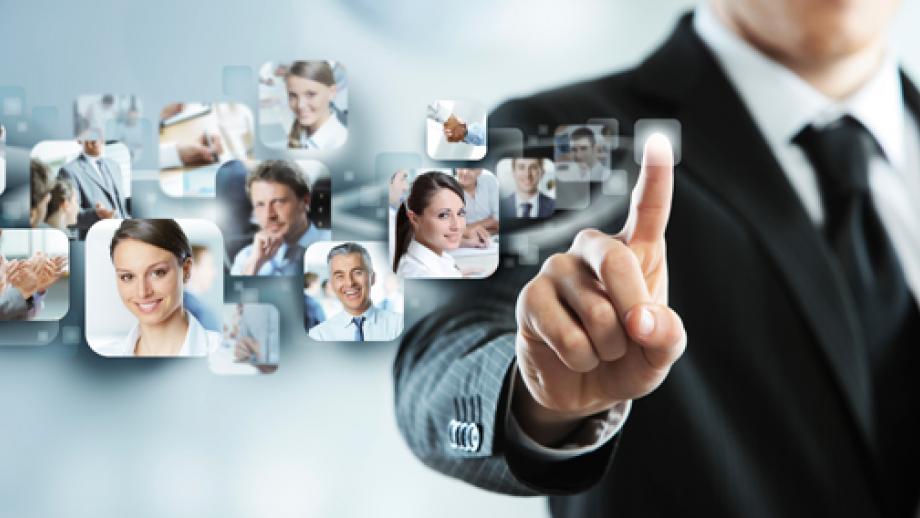 How to Use SMS Staffing and Text Recruiting?
As a recruiter, you probably don't remember the last time your inbox was at zero. You're more into LinkedIn invitations than Tinder swipes, and your idea of a vacation is most likely just a day where your phone isn't ringing incessantly. We get it.
We also understand that the absence of regular communication in your role can spell disaster. But what if there was a way to automate the more tedious aspects of your career, and in turn, help you spend your time more efficiently?
Business Texting can help you do just that!
SMS messaging for businesses is primarily used for 1-on-1, non-marketing, purposes. Unlike mass text marketing strategies, this is purely a communication tool that allows you to send job leads, surveys, and recruitment toolkits directly to your clients.
No more unreturned voicemail or spam filters to worry about. Just you and them, chatting in real time.
So, What is Business Texting?
Texting makes a lot of communication tasks easier. Business texting is no different. It's a way to help your business enhance communications by enabling 1-on-1 texting on an existing line or a new dedicated number. It's the ability to reach out to your clients personally, modeled after the texting you're doing with your friends and family every day.
To make a long story short, business texting is an SMS messaging service that lets you use a regular 10-digit or toll-free phone number to send and receive company communications via text.
It also doesn't hurt to add that text messages have an average read rate of 98% and around a 40% response rate. Welcome to the new and improved way to reach your audience.
How to Do Text Recruiting for Staffing?
Whether you work in-house, or for an agency, your ultimate goal is to connect top-tier talent with a job that fits their needs and fulfills the needs of the company.
Earlier this year, Pew Research revealed that millennials (ages 22 to 37 in 2018) are the largest generation in the U.S. labor force as of 2017, amounting to 56 million. The generation following millennials, (those born after 1996, also known as Gen Z) is also starting to look for work or are already employed. They comprise 5 percent of the labor force.
Recruiters need to be reaching these populations, and the data is there to support texting as a solution. When 66% of consumers prefer mobile messaging (or consider it their second choice for communications when compared to phone and email) it's time to make the switch.
It all adds up: connect with clients faster + personalize messaging to each individual = more placements and happier clients.
How Can You Use Text Message Recruiting?
We've got some ideas, but this list is certainly not exhaustive. At TextBack Ai we're constantly integrating new features and ideas to help make your business goals possible. We're just sweet like that!
To get you started, here are some recruiting text templates that show how recruiters are using business texting every day (you can also read our article on how to write professional text messages):
Scheduling
As a recruiter, you tend to coordinate lots of interviews. Unfortunately, bullet journals and picture-perfect planners don't make this any easier. SMS services however, do. Business texting can help you schedule interviews, remind clients about upcoming interviews, and so much more.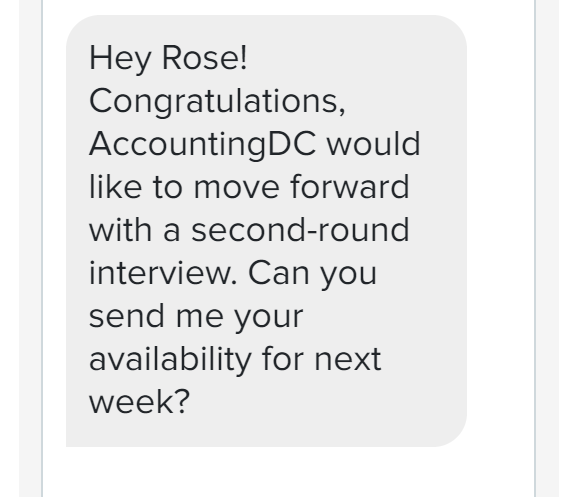 Interview Follow Up
Collecting feedback from your clients will help you make improvements and provide valuable insight into the hiring process. Collect this information simply through automated surveys you can text to candidates after interviews, onboarding, and more!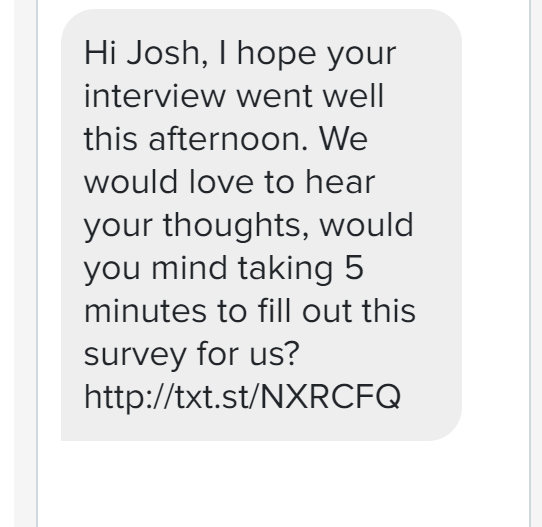 Targeted Job Leads
Texback allows you to collect user information and create distribution lists based on different categories. Take your client's resumes for example. Information found there (like zip codes, educational institutions, and more) can help you segment and subsequently send them targeted job leads as soon as they cross your desk.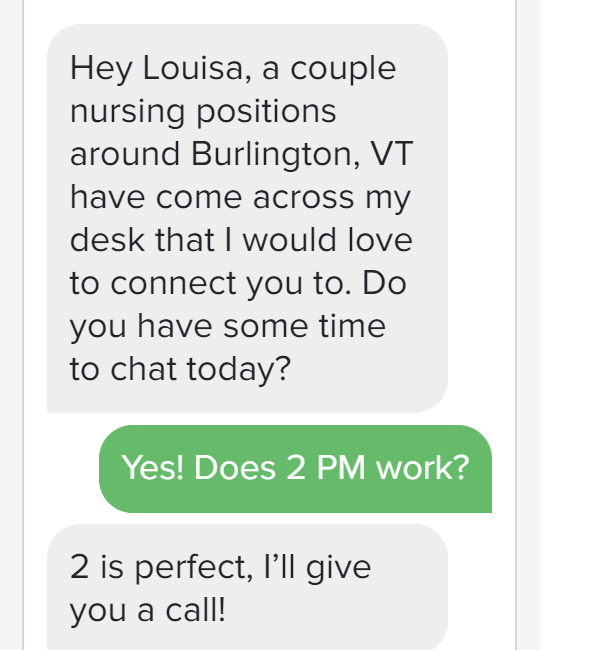 Re-engagement
Having as many LinkedIn connections as you do, we wouldn't blame you if you fall out of touch with a few people. Business Texting can help prevent them from falling through the cracks. Quick and simple texts are a great way to let them know you're still a resource should they consider a position change in the near future. After all, the average person does change jobs 10 to 15 times in their career lifetime.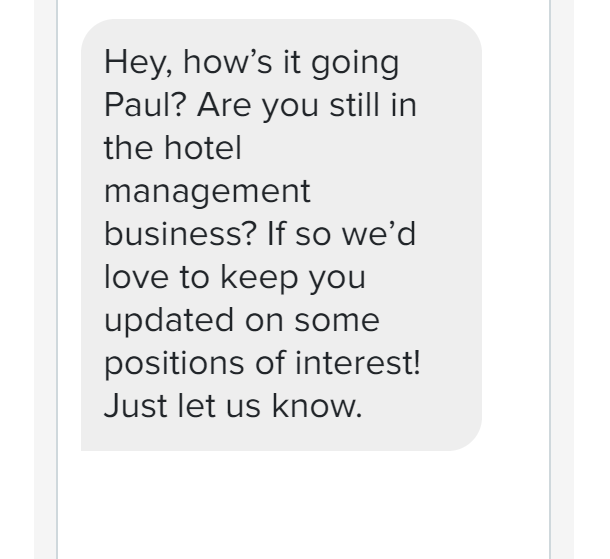 Send Reminders
Send quick and timely reminders surrounding big events like interviews. Send day-of information like parking instructions, building codes, dress code, and more.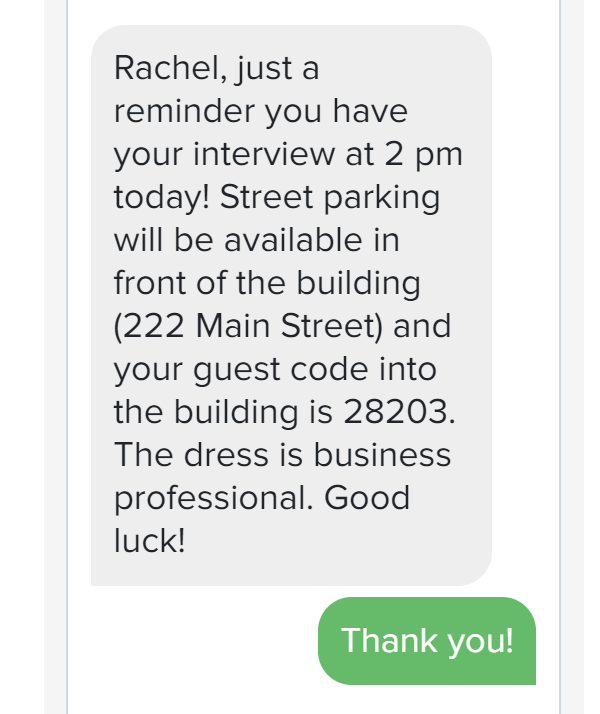 Manage Referrals
There are a variety of applicant sources for a recruiter (from entire University departments all the way to friends and family). Texting is a personal and efficient way to make initial contact with a much stronger chance of getting a response.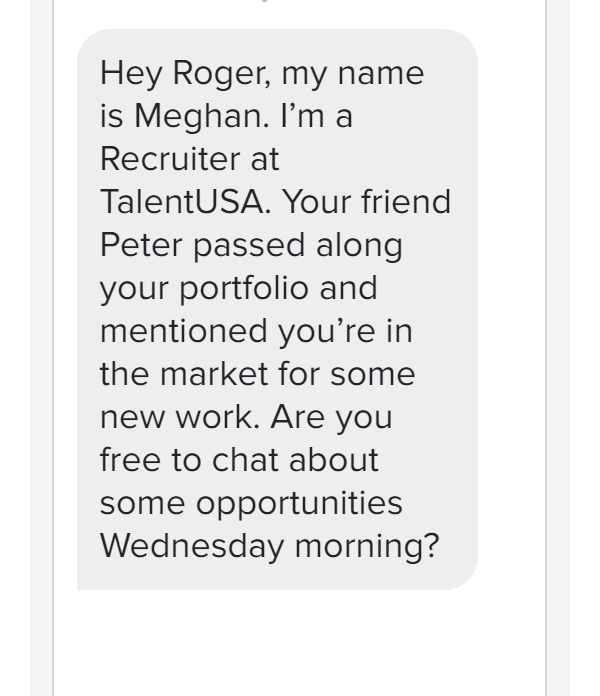 Pre-Screen Candidates
Gauge applicant interest through a simple and initial text message. No more wasting time playing telephone tag with a candidate who may not be worth the time.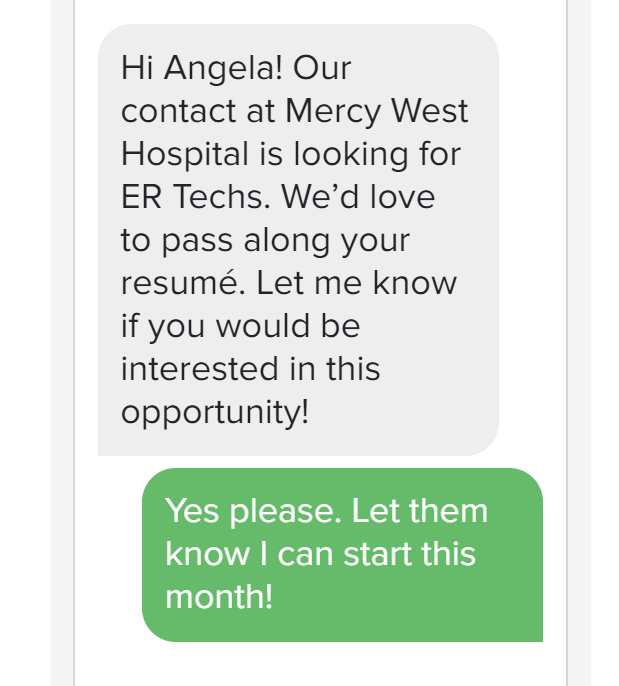 How Do I Know if SMS Staffing and Text Recruiting Will Help Me?
As a wise animated baboon named Rafiki once said, "ahh, change is good." But we'd wager you feel a little bit like Simba who replied, "ya, but it's not easy." We're here to tell you, stop taking your cues from an animated child lion. Because he was wrong, and the baboon had it right.
Changing to an SMS marketing service is easy, and it's not here to replace email by any means. In fact, we believe it will only strengthen your communication efforts to combine the two. With mobile apps and click-to-text extensions on the rise, there's a good chance your clients are already trying to text your business.
Our SMS service is easy to understand and easier to use. Our boundless features and possibilities for implementation can help you stand apart from the competition.
Features like autoresponders can automatically add your new subscribers to a message flow and send them personalized drip campaigns. Additionally, our integration with Zapier can help link your texting with over 1,000 apps, including LinkedIn. This means that companies can send out job updates via text and have their message automatically posted on their LinkedIn page at the same time!
How to Get Started with Text Recruiting?
We love all of our clients, and it's our goal to help you see success. That's why we urge you to give us a try, for free! Get full access to all of our features for 14 days and test it out with a campaign or two! We're confident once you see what TextBack Ai can do, you'll add it to your arsenal of recruitment software.
You'll get 50 messages plus your own custom keyword.
And yes, it's really free. No credit card, no contract, just free.
When you're ready to upgrade to a paid account, just change your billing plan from the dashboard. Simple!
Need a custom pricing plan or a feature to fit your recruiting needs? No problem. Tell us what you need and we'll be happy to design a plan to suit you!
More reading about SMS marketing:
Text messages for Entertainment