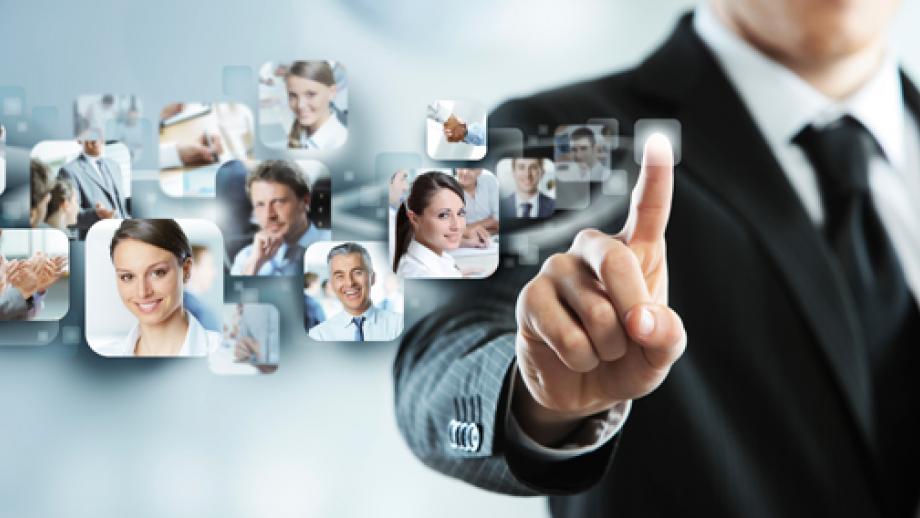 How Can the HR Team Use SMS Text Messages for Staffing?
Text recruiting is one of the most efficient and reliable strategies to make your hiring process a seamless experience, regardless of your industry. It allows recruiters to connect with job seekers to find top talent for an open position. When used properly, it can save your organization a lot of time in talent acquisition, allow you to hire much faster, and boost your overall productivity.
But what exactly is text recruiting, and how does it work? As the name suggests, text recruiting is a hiring method that helps hiring teams connect with the right people from a talent pool using SMS messaging. It also involves using SMS messaging, sometimes together with other communication channels, as a communication tool with job seekers to fill out a vacant job role. Text recruiting, or SMS staffing, has unlimited potential. For one, it allows you to reach out to multiple candidates regardless of their location using text messaging.
One of the major upsides of leveraging SMS for conversations between you and a prospective employee is that SMS messages enjoy an unusually high open rate – studies suggest it's within the range of 97% and 99%. Response rates are also very high, higher than email and other channels. And this can only mean one thing: better-engaged candidates. The more engaged job candidates are, the better your chances of connecting with qualified candidates for a job role.
How Text Recruitment Works
It's been said that qualified employees with in-demand skills stay in the market for no more than 10 days before they get hired. This means that if you want to hire top talent for your business – now and in the future – you need a way to communicate with such candidates and set up an interview quickly. The good news is that you can do that via text conversations, which is where text recruiting comes into play.
Text recruiting is a candidate outreach strategy that allows recruiters to reach out to job seekers over text messaging to know if they are interested in a job opening. The prospect would also reach back to express such interest if there is any, and an interview scheduling would likely follow afterward. Think of text recruiting as a two-way communication channel between you and a contact.
In addition to reaching out, you and your team can go a step further to set up an interview and communicate the interview details with a potential hire in real-time. The best part is that you are not just limited to one person at a time; you can connect to large groups of a talent pool easily, thanks to mass texting. In fact, your imagination is the only thing that limits you.
The major advantage of text recruiting is that it makes reaching out to prospects on their mobile device easy. You could literally set up a job interview with a prospect for, say, a sales role while on the go. This makes communication a seamless experience for both parties involved, and you can expect better coordination of your recruiting process. In the end, you will recruit a lot faster and onboard employees as quickly as possible.
How to Use Text Recruiting for a Great Experience in the Recruitment Process
Text recruiting is an excellent choice for companies that want to create a hassle-free recruitment experience. However, it might not always work for you the way you want right off the bat, especially if you haven't used it before. Nonetheless, with some effort and a little bit of patience, you can pull it off successfully and reap the immense rewards that come with it.
That said, here is how to use text recruiting – with or without a recruiting software – to make the most of your recruitment marketing and find the perfect candidates for your job opening. These strategies work for both recruiters in established organizations and an independent company owner seeking to fill a role.
Use It to Build Relationships
Before hiring candidates for a job, building a relationship with them should be the first thing. Doing so will allow you to understand them better and know if they are a good fit for your company or business. This will help you, and they save a lot of time in a fruitless interview process that will not amount to anything worthwhile. Also, you will free up more time to focus on growing your business and expanding your company. This is where text recruiting comes in handy.
Use It to Reach Out to People You Previously Interviewed
Not all interview processes end up in hiring. Often, most of the potential candidate outreach that applied to an advertised role in your company will drop off right from the first interview stage. Now there is a good chance that these candidates have leveraged resources at their disposal to upskill themselves and reposition for the job.
Instead of posting the role again, you can send a text message to them to know if they are still interested in the job and know how well they have improved their skills. You might be in for a pleasant surprise. This approach will help save you a lot of money and time and help improve your business outcomes.
Use It to Reach Out to Former Employees
Employees leaving your company don't mean they can't come back again. In fact, a former employee or partner is better fitted for a role than a new hire. So instead of creating a new recruitment process and starting from scratch again, you are better off reaching out to former employees to get a sense of their availability for the role.
Attract Younger Hires
Studies have found that millennials and Gen Z's find text messaging more appealing and usually reply to them quickly. As such, text recruiting is your sure bet if you want to attract them to your company, as they would make a great set of employees if given the proper training.
How Is Text Recruiting Different from SMS Staffing?
Though sometimes used interchangeably, text recruiting and SMS staffing are not exactly the same thing. To understand how they differ, it's important that you know what recruitment is and how it varies from staffing.
Text Recruiting
When we talk about recruitment, we talk about the process that goes into finding a potential hire from a large talent pool. Often, this process starts with a hunt for a candidate with relevant qualifications and skills and then transits into profiling. The profiling stage is where you look at the job seekers' educational background and work experience to judge if they are a good fit. If they are, the next step is to take them through a rigorous interview process and then make them an offer. All these can be done using text messaging.
SMS Staffing
SMS staffing involves optimizing your workforce by placing your employees in their respective areas of strength, providing a support structure to bring out the best in them, and rewarding outstanding employees. Of course, there is more to it, but at least you get the idea. And like recruitment, you can also leverage the power of text messaging for effective staffing.
Use Cases of SMS Text Messages for HR Recruiting and Staffing
Use Case 1: Invite a Candidate for an Interview
Text messages are great for sending out interview invitations to potential candidates for a job role. You could start by asking about their availability and explaining the role. Try to leave room for a reply.
Use Case 2: Interview Reminder
SMS text messages are great for reminding candidates of an upcoming interview. You can use SMS software to automate the reminders. That way, you won't have to worry about manually reminding candidates about their upcoming interviews, thus reducing no-shows.
Dos and Don'ts of Texting Candidates in the Recruitment Process
To make the most of talent acquisition using text messaging, there are certain do's and don'ts you ought to adhere to. Here are some of them, starting with dos.
Dos
Do Ask for Permission
Sending a recruiting form as text to users without their consent is simply a breach of privacy. You could get into legal trouble for it. So ask for permission before sending contacts recruitment text.
Do Personalize Your Messaging
Cookie-cutter messages won't take you anywhere; users barely respond to them. Personalizing your messages will make it easier for prospects to engage with them and respond the way you want.
Do Keep It Short
Long text messages are boring, and your contacts will likely not engage well with them as you want. So, keep it short; the shorter, the better and sweeter.
Do Use Them to Get an Immediate Response
SMS enjoy an unmatched open rate, making them the go-to communication channel if you want prospects to respond quickly.
Don'ts
Don't Be Pesky
It can be tempting to send messages repeatedly to a potential employee when you don't get a response to your first text. Don't do it. Else, you would come off as being pesky. And it's just a matter of time before you get blocked.
Don't Be Pesky
Talent acquisition can be a grueling task. Don't add additional stress on yourself and your team by bombarding users with text at the slightest opportunity you get.
Don't Send Confusing Messages
Make it clear if you are reaching out to know if a candidate is available for a job. If you want to schedule an interview, make it clear. In short, make your messaging as clear as possible to avoid confusion.
Benefits of SMS Staffing
SMS staffing has a lot of benefits. For one thing, it is a cheap, affordable service that you can start with little finance. The other benefits are as follows:
Less Risky
Imagine calling a potential hire in the middle of the day at work while they are still working for another employer. You can get them sacked, though you never intended to do so. Using text messaging to communicate will lessen this risk and make them willing to give you a listening ear, thanks to the discreet nature of SMS.
Fast & Efficient
Time is of great essence, especially when it comes to recruiting; you don't have much of it to spare. You wouldn't want to schedule an interview only for the interviewee not to show up; such would eat into your productivity. Sending interview reminder texts to prospects, including your employees, can help lessen no-shows, saving you more time and boosting efficiency. With the right SMS service, you can automate your SMS messaging. This means you don't have to manually send reminder texts to candidates or go through the tedious follow-up process.
Personal Touch
SMS staffing allows you to create personalized conversations with a prospect. Personalizing your communication will give them a sense of feeling at home, making them more open to your communication.
How to Succeed in SMS Staffing
As we have seen, SMS staffing has many benefits, and you are leaving a lot of money on the table if you haven't tapped into it yet. That said, here are steps you can take to succeed massively in SMS staffing.
Automate
Using recruiting software to automate your SMS staffing process will help save you and your company a lot of time and improve efficiency. It will help lessen no-shows and make your recruitment marketing more effective.
Add Your Company Name
Adding your company name – and possibly the URL to your company website – will prevent your messages from coming off as spam or a fraudulent message. It will also make your message look credible and trustworthy.
Host Virtual Events
Hosting virtual events will give prospects a chance to understand your company and see how it fits their career goals. Luckily, you don't have to break the bank to host a virtual event.
Target Younger Audiences
Younger phone users are usually more receptive to text messages than their older counterparts. As such, targeting them with your SMS marketing campaign will likely yield more results.
SMS Staffing Solutions Alternatives
Not all staffing solutions are created equal, and SMS is clearly the best with its instant communication opportunities and high open rates. If you are still not sure about the superiority of SMS as a staffing solution, here are the alternative solutions to convenience you otherwise.
Email
Email has been the go-to method for recruitment marketing communication for the last 30 years. Email is still just "electronic mail" and isn't capable of doing anything beyond that. It is plagued by spam and scammers, and candidates are more likely to miss your recruitment messages. Engage potential candidates, receive real-time feedback and guarantee your message doesn't end up in the spam folder by utilizing SMS recruitment tools.
Job Listings
Though popular, job listing sites are an inefficient way of recruiting. Why? Because your ideal candidate needs to be aware of a site, be a member, and see your job posting to apply. That's a lot of steps, but that's not all. You are not the only recruiter, and numerous job listings have a real chance of getting lost without even being seen. To prevent this, job sites offer prioritized slots, for a price. Now you are paying to have an opportunity to be seen, and that is money wasted. Remove friction and take out the middle man by adapting SMS staffing solutions to reach directly to your candidates.
Is SMS Better Than Other Recruitment Tools?
Using SMS over recruitment tools has many benefits, making it a better attractive option. Here are some of the reasons why SMS tends to be better than recruiting tools
Better Engagement
The average web user gets an average of 100 emails per day. Now that's a lot. Using recruiting tools means your messaging will land in a cluttered email inbox and might never be read. It's an entirely different case for SMS; users are 8 times more likely to open their SMS messages than email.
Better for Interview Reminders
SMS messages are never marked as spam and lost in the inbox. SMS is better for sending out reminder messages to job seekers during a talent acquisition process, as they enjoy better open rates than emails.
Cheaper
Recruiting tools can be expensive and beyond your reach, especially if you run a small or medium-scale business. On the other hand, SMS is cheaper, as you don't have to use any advanced software to maximize its capabilities. Your mobile phone is enough.
<compare>SMS Staffing vs. Email Staffing
SMS staffing involves screening, booking interviews, hiring, and onboarding employees by using SMS as a means of communication.
Email staffing is very similar; only you communicate using email this time. Emails have their own set of drawbacks, though, so we always recommend using SMS instead.
How to Measure SMS Staffing and Text Recruiting
How do you know if your SMS staffing and text recruiting strategies are working? How do you tell when they need tweaking or even a total overhaul? Simple. You have to measure certain metrics. Here are some of them.
Open Rate
This is a measure of how frequently users open your messages. The more frequent this is, the better your chances of finding the right candidate for a role.
No-Shows
No-shows happen when an invited candidate fails to show up for an interview. If you have many no-shows, it means your SMS messaging isn't as engaging as it should be.
Response Rate
Do users respond to your messages, or do they simply mute you? More responses mean better engagement.
Tips and Best Practices for Recruiting with Text Messages
Like everything, one must follow certain rules and practices when using text messages for recruiting. Below are some tips for recruiting successfully with text messages. If you want to learn more about all the best practices to follow for your next SMS marketing campaign, check our full list.
Send Your Messages During Normal Business Hours
Sending text messages to prospects at odd hours of the day can annoy them. In fact, doing so can land you in trouble, as it is illegal in some countries, notably the US. If you are unsure when to send it, stick between 9 am and 5 pm.
Ask for Permission
Ask prospects if they are ok receiving text messages from you before you send out any text. Failure to do so can get you on the wrong side of the law.
Be Concise and Direct
You can skip the pleasantries and get your message straight to the point. Don't beat about the bush or add unnecessary stuff; be concise and direct. It helps boost engagement.
SMS Staffing Steps and Templates
Step 1: Acknowledge an Application
Let prospects know you got their application and are looking forward to reviewing it.
Dear [NAME], this is to acknowledge the receipt of your application. We are excitedly looking forward to reviewing it.
Step 2: Send Application Update
Let applicants know you are still reviewing their applications while they wait.
Dear [NAME], we got an overwhelming response to the job opening, and we are carefully going through every application, including yours.
Step 3: Final Update
It's at this stage you will inform prospects if their application was successful.
Dear [NAME], we were impressed with your application and will like to invite you for an interview. We've scheduled an interview at [TIME] on [DATE].
Text Recruiting Steps and Templates
Step 1: Send Interview Reminders
Remind prospects of an upcoming interview, and do so as frequently as possible, lest they not show up.
Dear [NAME], this is to remind you of your upcoming interview with us on the [DATE]. We look forward to seeing you.
Step 2: Give Them a Hint of What the Interview Will Look Like
How long will the interview last? Should they dress casually or look as formal as possible? These are what you should address in the next SMS.
Dear [NAME], you are free to dress casually but smart. The interview won't exceed 20 minutes.
FAQ
Does text recruitment work?
Yes, it does, regardless of your business location. In fact, it can be way more effective than other recruitment methods like email. Even established enterprises use SMS for their recruitment needs.
Is SMS a good tool for staffing?
The long and short answer to that question is a definite yes. Although you can use several other solutions for Staffing, SMS is readily the cheapest and most efficient.
How to use SMS for staffing?
First, ask for permission. When you have it, craft a concise, clear text message and send it to prospects, but don't bombard them. Then send your message when the time is right, typically between 9 am and 5 pm.
What happens if a candidate calls the text message number?
Except the number is barred from receiving calls, that call will go through without issues unless the number cannot receive calls.
Can attachments be sent over text messages?
Yes, they can, and the process is very simple. Most Android and iOS devices allow you to send attachments such as PDFs, images, etc., over text messages.
As a recruiter, can I access text messages on my personal phone?
Yes, you can. Most SMS messaging software allows you to connect your phone number directly and access messages using your personal phone.
More reading about SMS marketing:
Text messages for Entertainment