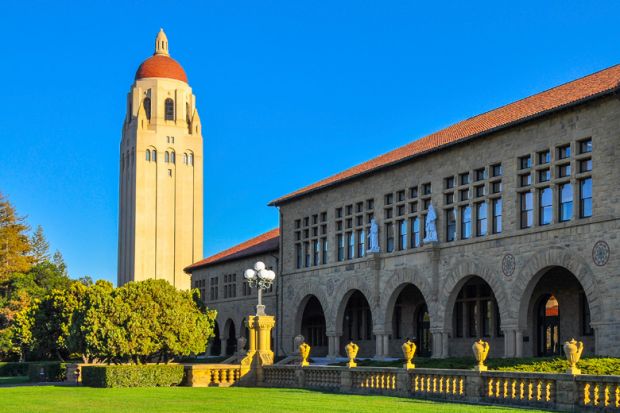 Introducing Texting for Schools and Educational Institutions
It's undeniable that screens have become a part of our lives. This is especially reflected across the ways that we educate. It's logical then to harness the power and influence of mobile devices to make the jobs of teachers, students, and parents easier.
Whether you're a daycare, large university, or a local elementary school, an automated text messaging system for schools will work to keep all parties safe and up-to-date.
Need a way to get an important message to all your students as quickly and efficiently as possible? 90% of texts are read in 3 minutes! What's more, studies show that teens and young adults prefer texting to phone calls.
TextBack Ai makes it easy to send text updates and alerts to thousands of students and parents.
Say farewell to unread emails and discarded handouts.
TextBack Ai hit the main pain point, which is students don't really open their emails and they don't listen to their voicemails. I wanted to reach them where they're at…and the communication has gotten so much better since we've gotten the texting.
—Alan L., Shoreline Community College
How to Use Automated Text Messages for Schools?
From severe weather warnings to registration deadlines, schools possess information that must be quickly and easily accessed by large groups of people. As the only universal inbox, phones and texts are the quickest way to get your information in front of everyone exactly when you want to.
Although we've written an in-depth guide about the in's and out's of SMS marketing and its many features, here's a quick breakdown:
Students or parents can sign up for your school's text message alerts simply by texting a short keyword to 55999 or another toll free number. They'll immediately be subscribed to the text messages you send.
Alternatively, you can easily import contact information from a spreadsheet into our TextBack Ai application. As long as you've secured consent to text, you can go from there!
TextBack Ai features allow you to create a series of automated text messages, photos, or documents that send out over several days, weeks or even months to keep your audience engaged and informed.
Some other great features include:
Multiple logins for teacher and administrator access
It's easy to setup multiple users with our sub-account feature. Give teachers or administrators their own login with access to their class or team contacts. They can send out updates on class photos, field trips, practices, and more!
Get feedback easily and quickly with polling features
Just text out your question and watch the responses roll in. Picking a prom theme or scheduling conferences is done in a breeze!
Data collection to help customize messages to your audience
TextBack Ai helps you ask students, parents or faculty for more information. This allows you to customize your messaging segments based on your audience's responses. You could ask questions as simple as their name or create custom fields to find out what they're interested in (e.g. sporting event reminders, registration deadlines, and weather updates) to better tailor your messaging to specific contacts.
Ways of Using Texting for Schools
So, how exactly are pre-k, grade schools, colleges, and universities using text messaging? Here are just a few of the possibilities.
Class cancellations
Send a text alert when class is canceled to make sure all students and parents are in the know.
Attention students: Class has been canceled today due to the snow emergency. Enjoy the long weekend and stay safe!
Emergency alerts
In emergencies, a matter of seconds can make all the difference: Alert students and parents immediately to ensure their safety and security.
The University is on lockdown. Shelter in the nearest locked room and await further instructions via this number.
Important reminders
Students aren't always the best when it comes to deadlines. Stop tardiness before it starts with simple text message reminders.
Attention all students: Today is the last day to order yearbooks. Visit the Student Center after school to order your copy.
School events
Are your big events not getting full attendance? Get the word out by sending the student body a mass text message.
Support our girls soccer team as they compete for the State Championship! This Saturday at 2pm on the main field.
Report card/grade notifications
Give parents and students a heads up that grades are in so everyone can expect to review them.
Report cards will be delivered during last period today, please sign a copy and have your child return it by Monday!
Bullying hotline
Concerned parents can text to receive information and resources to aid a student they are worried is being bullied.
View some resources to help discuss bullying with your child at txt.st/TZIADW, and reply MORE to get connected with a counselor.
PTA fundraising
Run text-to-donate campaigns that allow you to share fundraising causes more efficiently and solicit donations without the fuss of a big event!
Help us reach our fundraising goal for the new athletic field! Text "Field50" to pledge a $50 donation and be entered to win a raffle!
Homework assignments
Teachers and professors can assign homework, send home links to handouts, and provide additional learning materials.
Homework due 11/29: Download exam 2 practice sheet at txt.st/TZIADW and email to Miss.Tocci by 11:59 PM.
Sports team communication
Text messaging for coaches makes it easier for sports teams to coordinate schedules, collect dues and more.
Attention Eagles: Practice has been moved to field A4. See you there!
Sign Up Students and Parents for School Text Alerts
Here are just a few ways to make sure everyone's getting your important messages:
Registration Forms
Collect cell contacts on school registration forms. It's a simple way to get everyone into your system before the first day of school.
Student Email
Have students give their cell numbers while creating their student email accounts. Easily import their numbers into our platform.
Parent Conferences
Bring up your texting system on the first day and at parent-teacher conferences. Consider sending a letter home to parents as well.
Newsletters
Share your code in the school paper, in newsletters, at PTA meetings, and during PA announcements.
Website and Social Media
Promote your text message system on your school's website. If your school utilizes social media, send out your keyword codes and remind folks to sign up.
Not Exactly a Technology Whiz?
Not a problem! Texting for schools is easy to understand and easier to use. Our boundless features and possibilities for implementation also make it a great tool for the more tech-savvy folks out there.
If you have any trouble at all implementing bulk text messaging for your school, our dedicated support staff of texting experts are always available and here to help! Our set up is intuitive and we've got plenty of helpful guides to get you going.
For example, if you're interested in creating an emergency alert, simply click campaign right on your dashboard, and create new. Give it a name, type your message, and you're done! Here's a video to show you just how easy it is:
Your subscribers, or your contacts, can be easily segmented into lists (e.g ABC Elementary, Smith Classroom Parents) and for each campaign simply select your desired recipient list from your collection displayed below the message.
You can send now or save it for later. Just remember to congratulate yourself for such brilliant preparation, well done!
What Devices Are Compatible with SMS Software for Schools?
Every mobile device is capable of receiving texts. Smartphones, flip phones, even laptops. There's no app to download or complicated set up your students. Just add their numbers to our platform and click send. They'll receive your messages every time, anywhere.
How Do I Set Up Text Messaging For My School?
Need a custom pricing plan or a feature to fit your school's needs? No problem. Tell us what you need and we'll be happy to design a plan to suit your school.
More reading about SMS marketing:
Text messages for Entertainment