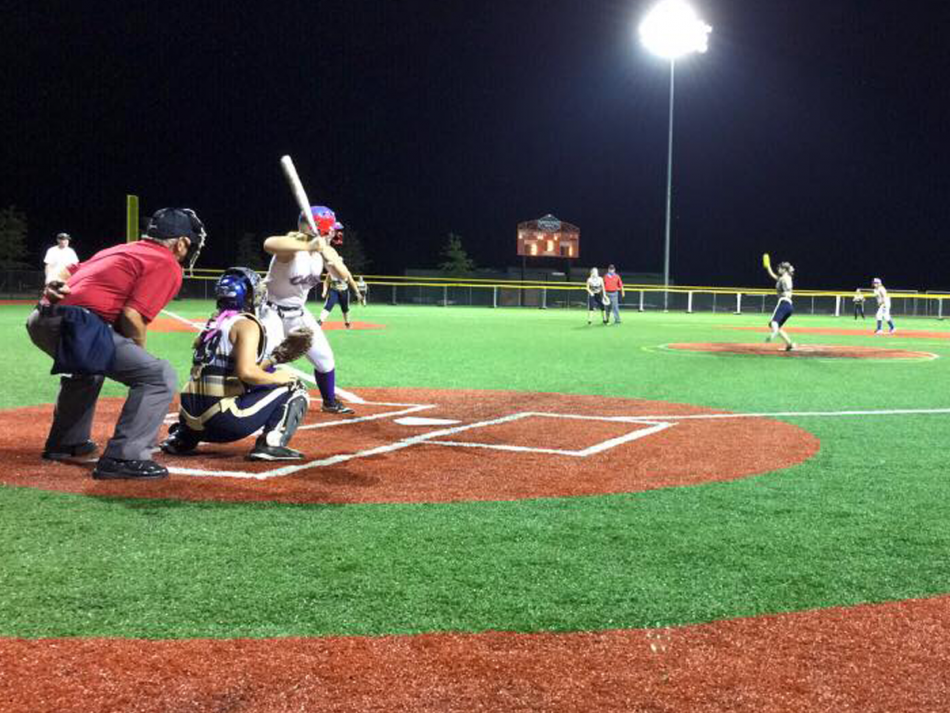 How to Use SMS Solutions for Sports Team Messaging?
If you're a coach for youth or amateur sports team, you know that your job involves a lot more then just preparing athletes for their next game. You have to set a vision for your team, come up with training exercises, build rapport with parents, set goals, motivate players, and probably most tedious of all, communicate with everyone who's involved with the team. This means staying in touch with administrators, parents, players, volunteers, bus drivers, and more. Luckily, sports team communication doesn't have to be complicated. Text messages allow coaches to reach anyone, anytime. And with a group text messaging service, you can simply use team messaging to cut down on the tedious task of sending endless messages from your personal phone.
How Can Coaches Use SMS Team Messaging for Team Communication?
From sending last-minute game cancellation alerts to sharing congratulatory messages, there are many ways team messaging can make your life as a coach easier. Not to mention safer and more efficient.
Send Bulk Messages
Keep everyone updated by sending messages to a whole group all at once. You can select a specific list of people to text, such as parents, players, or volunteers. Inform your team of important changes or let parents know that practice is going to run a little later than usual.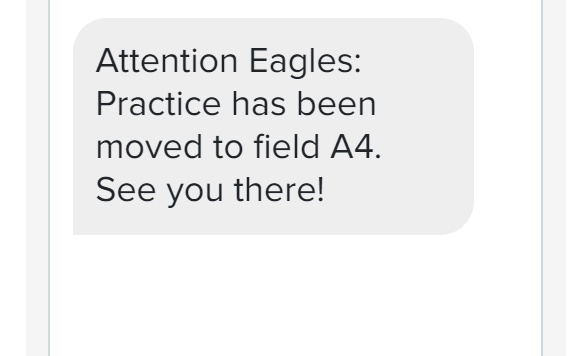 Ask Volunteers to RSVP
Texting isn't just for sending messages, you can receive them too. Send out a bulk message to volunteers or coaching assistants asking who's available. Their responses will be sent right to your Textback Ai inbox, which you can manage from your phone or computer.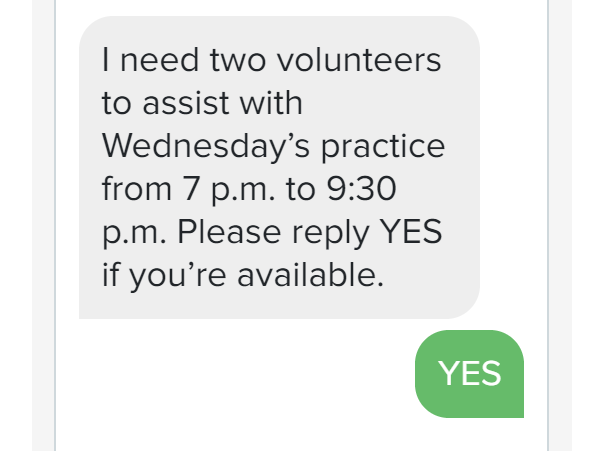 Send Links to Game Schedules
Don't let a player miss another game, or worse, show up to the wrong field. As soon as there has been an update to the game schedule, use team messaging to send out a link to the revised calendar by text. You can even track who hasn't clicked on the link and send an automated reminder to review the calendar.
Collect Payments for Fees and Dues
Hounding players and parents for cash or checks can be awkward. Instead, collect money for membership fees and dues by sending online payment links. Creating a payment link using your preferred platform, whether it's PayPal, Square or Venmo, then send it via a text.
Share Photos
Have an ESPN-worthy photo of the game-winning goal or a photo of the team where no one is blinking? Pass it along to all the players and parents! Our platform allows you to send photos as well as text.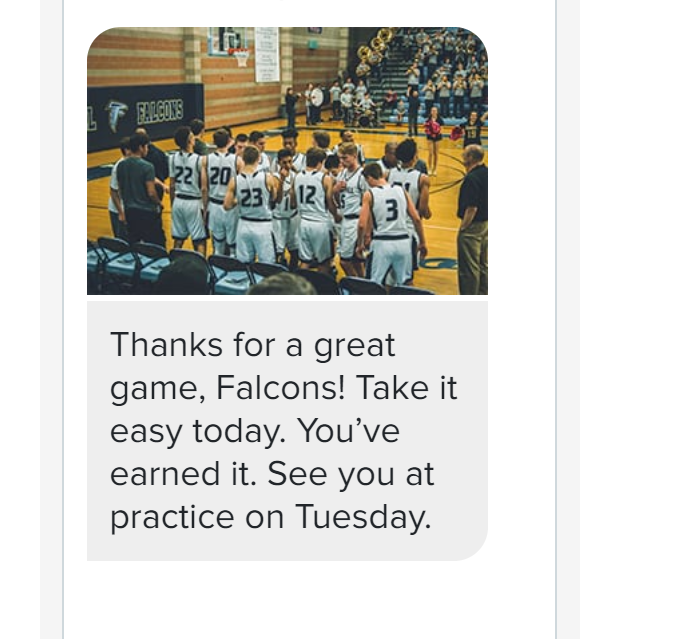 Request Contact Information
When you send home paper forms they either get lost or are filled out with illegible handwriting. Our Data Collection feature lets you quickly request details such as first and last name, email, date of birth, or anything else you may need to know. All you have to do is create a keyword and decide what info you'd like to collect. We'll do the rest. All the info is safely stored in our platform where you can export it anytime.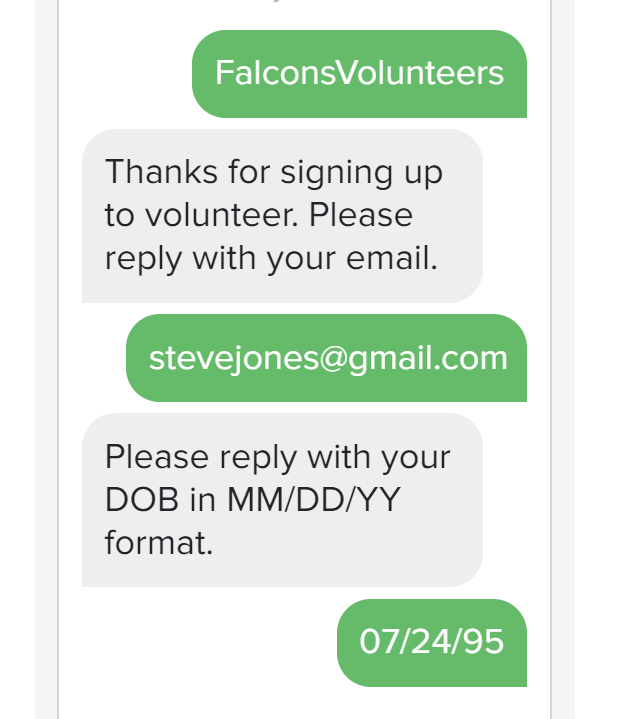 SMS Team Messaging Features Improve Your Team Communication
As you can see from the examples above, a sports team communication app like Textback Ai lets you do a lot more than just send texts. Before you sign up for a group messaging service, make sure it has the features you need to simplify your communications.
Unlimited Contacts and Lists
With Textback Ai , you can add as many people as you need to our platform. Plus, you can organize them into lists such as volunteers, administrators, team captains, players, etc. This way you only send the right messages to the right people.
Schedule Messages
Send a message right away, or better yet, be proactive and schedule texts for the entire season at once. Set up texts that send out the night before a big game with all the details your players and parents need.
Import Contacts or Use Keyword Opt-In
There are many ways to add your athletes' contact information into our system. If you already have their info in a spreadsheet, you can upload it right away. You can also create a custom keyword that they can text to your number to opt-in to text messages. Create unlimited keywords for different groups.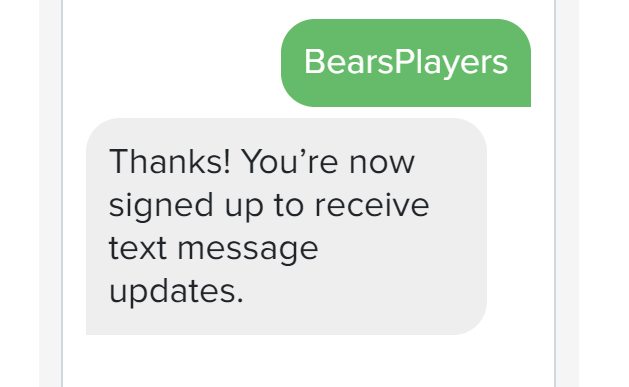 MMS Messages
When searching for a sports team communication app or bulk text messaging service, you'll come across two terms: SMS and MMS. SMS stands for Short Message Service and it's what allows you to send plain text messages. MMS, on the other hand, stands for Multimedia Messaging Service. With MMS, you can send photos, short videos, audio clips and more. Use MMS to send photos from the last game or a screenshot of the latest schedule.
Templates
No one likes to repeat themselves. With templates, you don't have to! Create canned replies for your most common messages like weather cancellations and practice reminders so you never have to type out the same text twice.
2-Way Text Messaging
With Textback Ai , all incoming SMS messages are free. This means you can open up texting as a channel to receive questions from players, parents, or even fans! Get back to inquires right away with a simple text.
Mobile App for iOS and Android
Manage your messages from wherever you are with our app. Send messages, schedule campaigns, view replies and more, all from your phone.
More reading about SMS marketing:
Text messages for Entertainment