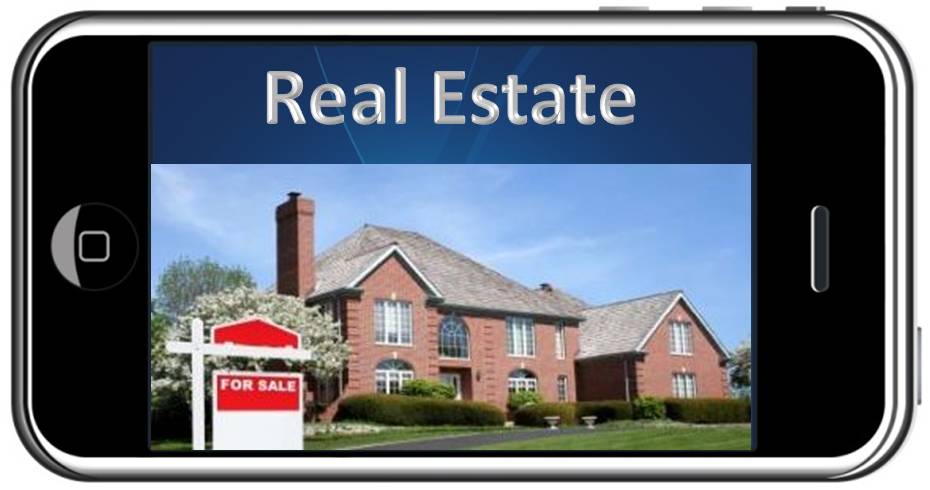 How to Effectively Use SMS Marketing for Real Estate?
When launching SMS marketing campaigns for real estate, there are a few tricks that you can use to make the marketing process effective. Here are some excellent tips to help you use SMS marketing for real estate.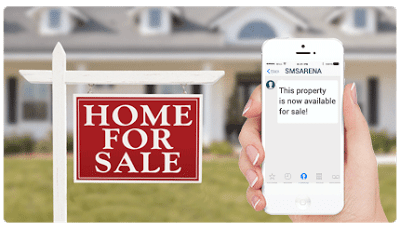 Never Use Explicit Real Estate Jargon
The key idea of getting clients to understand you is to use simple language. When clients receive texts, you want them to be able to read them and understand fully what the real estate offer is up for grabs. Hence, never use explicit real estate jargon.
Keep the Texts Short and Concise
Speaking of using simple language, it is important to use concise sentences. There are two reasons why you should do that. First, text messages are limited to around 160 characters. Secondly, clients don't want to read massive paragraphs. They want to go straight to the point and that is what you ought to bring to the table.
Call-to-Action Is a Must
The idea of any type of marketing is to motivate customers to engage with you. So, a call-to-action (CTA) is a must-have at the end of the text message. So, find a way to motivate them to engage further with you.
The Most Effective Real Estate Text Marketing Strategies to Engage Customers
Real estate text message marketing strategies can do wonders with traditional marketing methods. Start by evaluating your current marketing strategies and lead generation initiatives to analyze how SMS campaigns can supplement results.
While there are several real estate SMS marketing strategies, we've listed the top three text messaging strategies to help you ease into the process.
Send Appointment Reminders
While you can set appointment reminders in person through phone calls and emails, text messaging is more convenient. Schedule meetings and set reminders on your calendar with a simple text message to stop wasting valuable time doing the mundane and instead focus on what's important, your clients. Textback.ai offers several plugins to make your life easy.
Offer Listing Information
Your current customers and prospective buyers would love to stay in the loop when a new listing appears in their desired pin code or a home valuation changes. Utilizing automated messages to send out listing information is an excellent way to promote listings.
Promote Open Houses with MMS
Text message marketing isn't only about boring texts. Increase engagement by using pictures and audio. Create an open house flyer with all the details to increase attendance, including the address, date, time, price, and images.
Real Estate Text Message Marketing Statistics
To help you understand SMS real estate marketing and get familiar with its influence, let's look at a few interesting statistics tied to real estate marketing text messages.
The most preferred way of marketing strategies. Research shows that 62% of clients prefer receiving new leads via texts on their phone numbers rather than having an agent speaking to them directly.
Not only that, but real estate text message marketing is quite effective regarding the open rate. Statistics show that 98% of the texts are opened by clients. Moreover, 90% of those are read within the first three minutes after being received.
And if you think that email marketing has the same effectiveness as marketing SMS services, you are mistaken. The average response rate is 45% compared to 10% for email marketing. The response rates between call and SMS are also massive – the SMS response rate is 295% higher than the call response rate.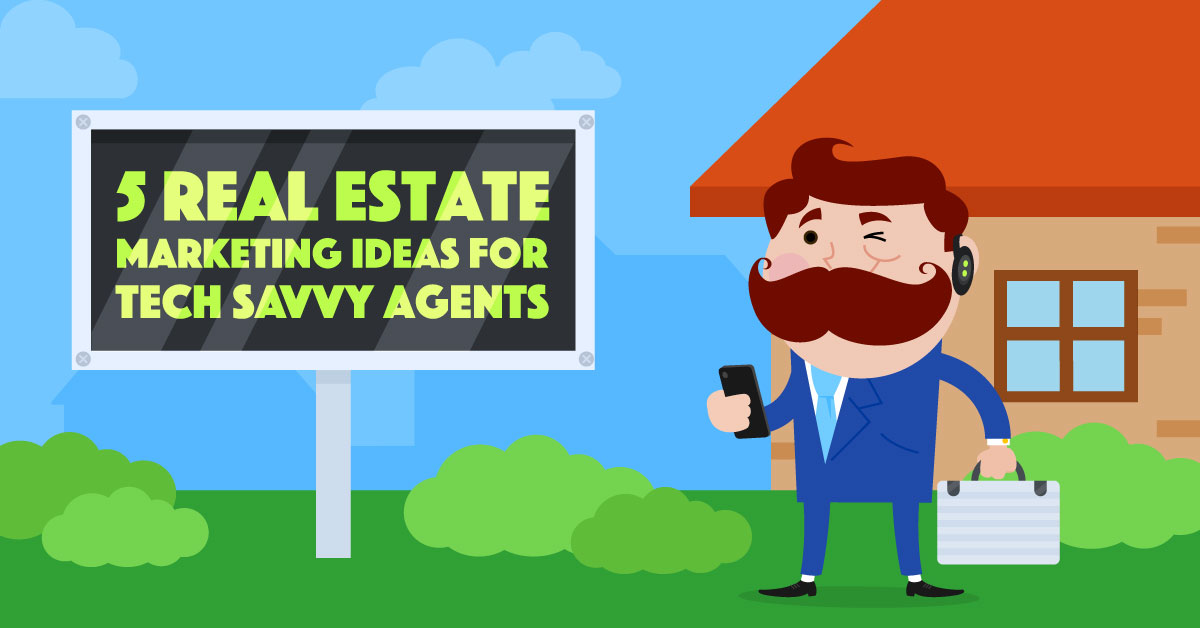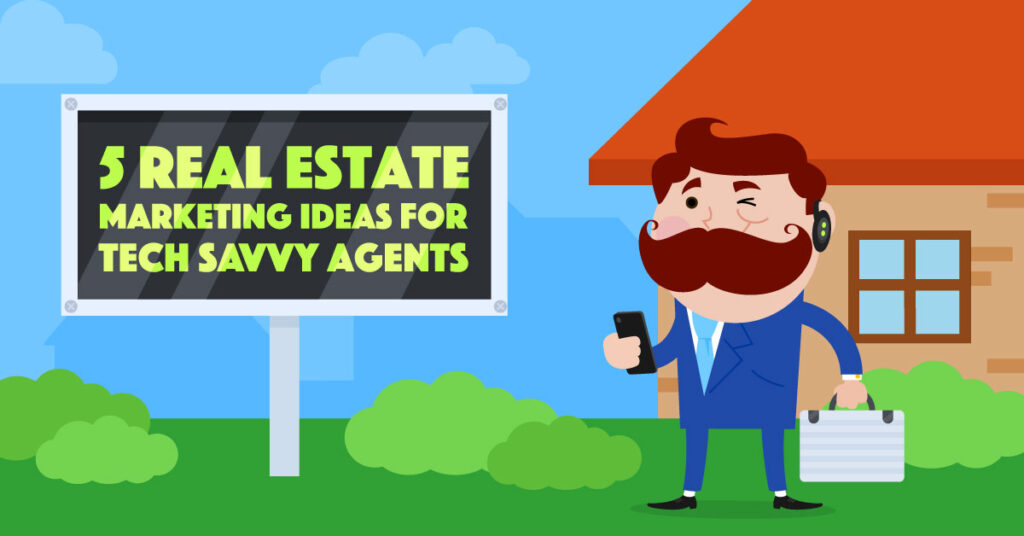 How Does SMS Marketing for Real Estate Businesses Work?
The concept of SMS marketing for real estate is actually quite simple. The main idea is to send home buyers promotional text messages that look like standard messages rather than text blasts.
Of course, to do so, you need to get their phone numbers with their consent. However, once that is acquired, there are plenty of ways through which you can engage with clients via SMS.
For example, you can send them new open houses for sale, inform them of new promotions that you may be starting, set appointment reminders, send invitations to certain events, etc.
By using a reputable text message marketing service, you will be able to maximize your effectiveness. You can create SMS templates for customers, or you can send personal texts, but we'll talk about that more later on.
Text Marketing for Realtors — How Agents Can Use These Tools
Of course, there are a couple of tricks that real estate marketing agents can use in order to increase the success of SMS text marketing and have higher conversion rates.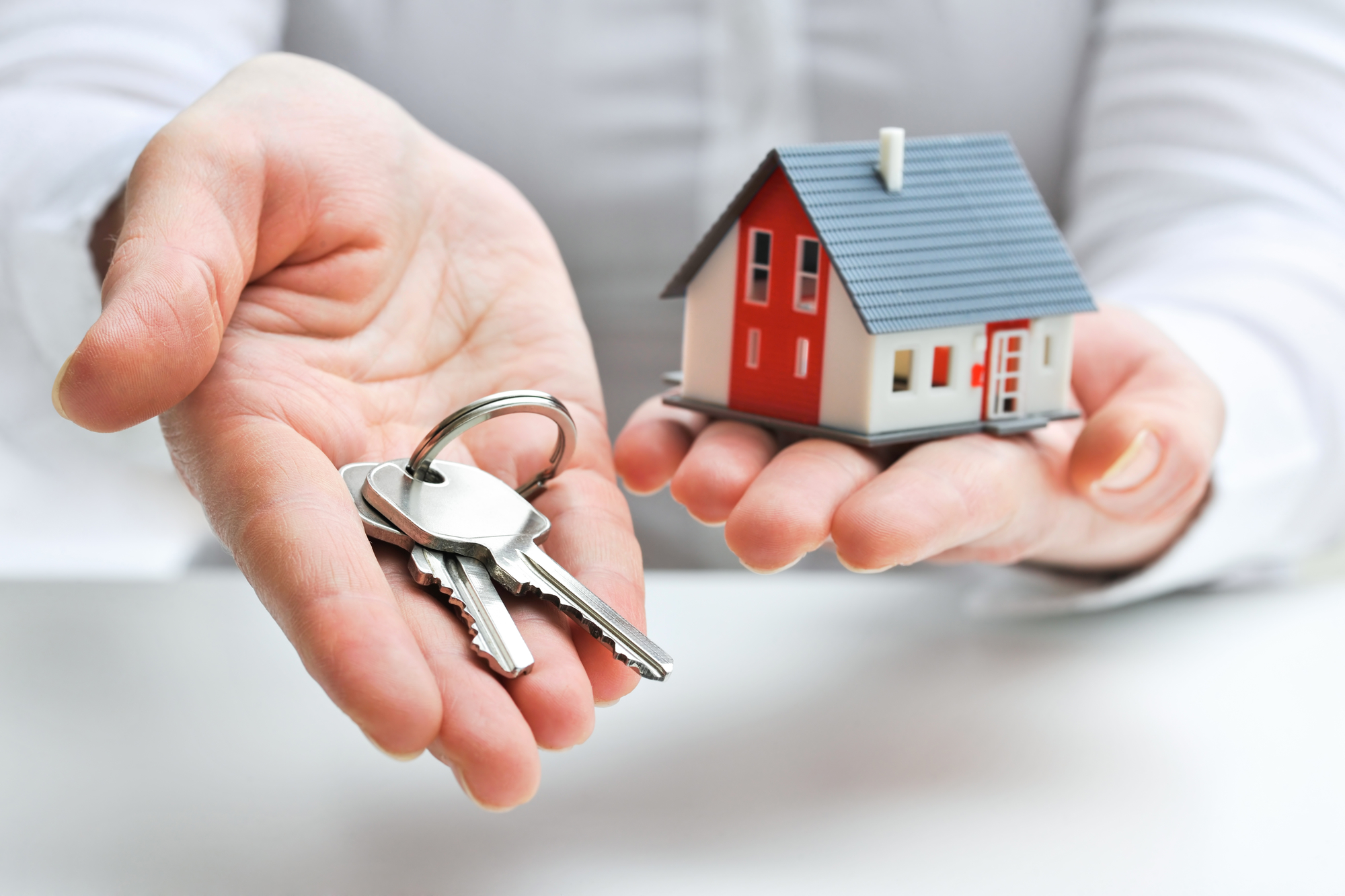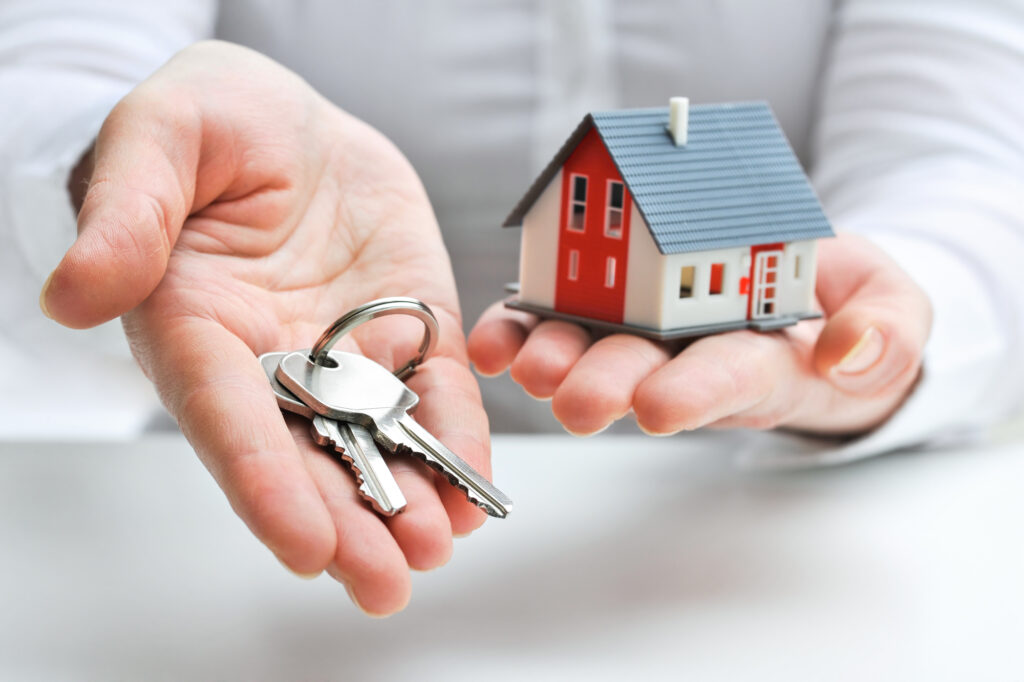 Create Unique Keywords for Every Property
First off, you need to make sure to diversify each property so that you will be able to collect enough information. Hence, make sure that you create unique keywords for each property. That way, you'll also be able to help customers remember property info with the keyword in mind.
Send Property Photos via MMS
Thanks to MMS, you can attach various real estate photos and thus, provide clients with extra property information. Research shows that 98% of mobile devices handle MMS just fine, so you don't have to worry about whether your client will receive the photos. Plus, visuals play a huge role when trying to sell something and sending pictures via MMS can do just that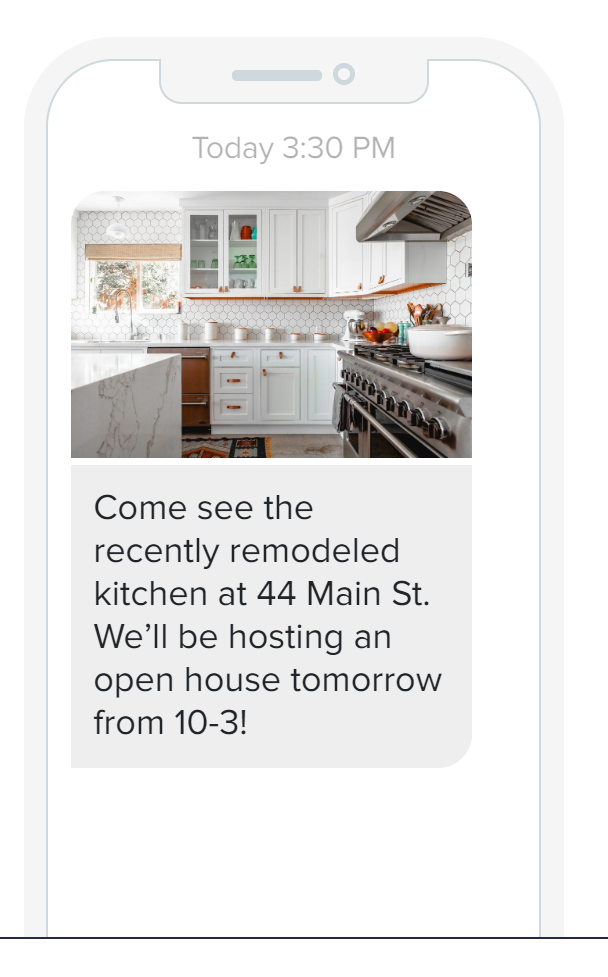 Follow Up with Leads Automatically
When launching any type of marketing campaign, including a text messaging campaign, it is important to keep track of the leads. But, more importantly, follow up on them to see which clients are interested and have an interest in purchasing a property. That way, you'll have a higher conversion rate.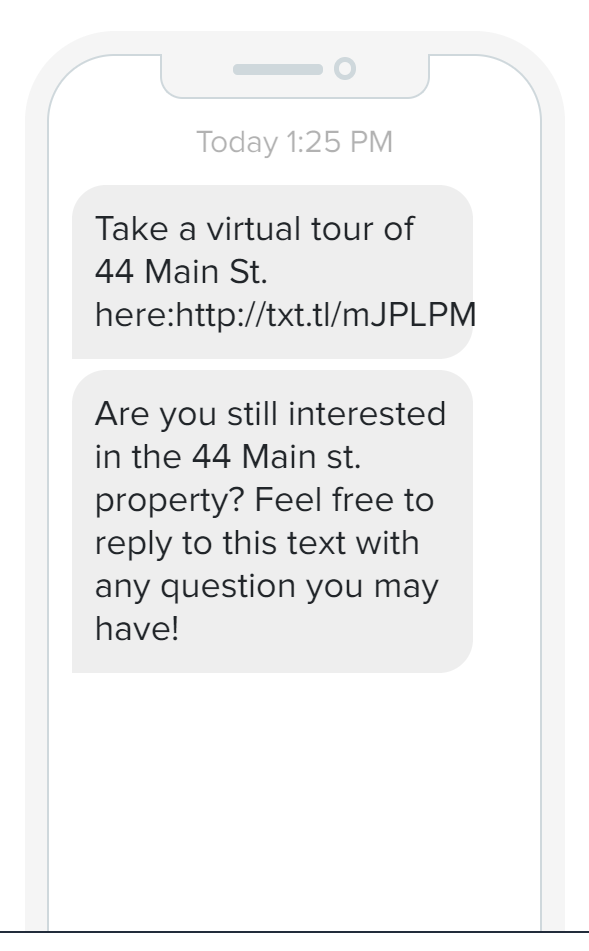 Keep the Conversation Going
Communication is always the key to acquiring new clients, maintaining customer loyalty and convincing customers to purchase a property. So, make sure that you keep the conversation going. That way, the likelihood of customers engaging with you will increase massively.
Key Information to Include in Real Estate SMS Marketing
Considering that you need to be concise in your text messages, there is a couple of key information you should include in these texts. First, make sure you refer to the client by their name.
Listing your company name is also necessary so that clients will know who is texting them. If you are advertising a property, ensure you provide them with the relevant property info, such as size and location.
Finally, a CTA must be included at the end. The goal of SMS marketing is to convert customers and make them engage with you.
Benefits of SMS Marketing for Real Estates
Text message marketing is one of the most effective ways of reaching potential buyers quickly. Text messages have a 98% open rate, meaning your messages are delivered and read instantly. Let's look at the top five benefits of text messages for real estate marketing.
High Open Rate
95% of all text messages are opened within the first five minutes, meaning the property information you send reaches interested buyers instantly. People consider other marketing channels like email or phone calls intrusive and tend to ignore them.
Cost-Effective
Text message marketing is cheaper than conventional promotional strategies like email and is more effective in generating leads. When prospective buyers see your ad, they are more likely to contact you, increasing your ROI.
Personal Touch
SMS messages are a friendly way of communicating with customers. Unlike email, text messages offer direct communication and feel a lot more natural. Hence, it's easier for both parties to receive and send property information within minutes.
Guaranteed Communication
Prospective buyers are bombarded with offers from real estate agencies in the form of emails, newsletters, flyers, etc. Since spam filters don't always work as intended, crucial information like new listings often ends up in the trash. So you know that the information you want is always delivered.
User-Friendly
SMS for real estate marketing is effective since the audience looks forward to your texts. Text message marketing is not intrusive as the people explicitly opted in for your services. So, it's safe to say a real estate texting service offers the best chances of getting your messages across.
The Uses of SMS Marketing for Real Estates
The two primary problems of real estate marketing include tons of paperwork and follow-up with clients. Text marketing for real estate solves these problems effortlessly. Here's how real estate agencies can use text messaging to boost customer engagement.
Reduce No Shows
Send prospective buyers appointment reminders via text messages a day ahead to reduce no-shows. While this doesn't prevent clients from ditching at the last minute, it reduces the likelihood of it happening. The message can also include prompts for rescheduling if the customer cannot make it, saving you valuable time.
Follow Up Conversation
A quick follow-up message right after a meeting is an excellent way to remind your clients about their commitment. Whether asking what they think about a property or congratulating them on a recent purchase, make your customers valued with follow-up conversations.
More Engagement at Events
Send text messages to inform interested buyers of an auction or open house. You can send bulk SMS to every client simultaneously. Save time and keep potential buyers in the loop, even when opportunities present themselves at the last minute.
Quick Negotiations
Timing is everything in the real estate business. When real estate professionals are hurrying to utilize every second to get the message across to their customers, even a slight delay could be catastrophic. Texting is a game-changer for everyone involved.
How Are Real Estate Agents Succeeding with Sending Text Messages
The popularity of text message marketing for real estate has grown over the past decade. Among the several benefits of real estate text message marketing, the ability to engage potential buyers effortlessly stands out.
Texting allows real estate agents to answer questions on the fly, follow up on conversations, and nurture existing and new customers. Texting is convenient for scheduling meetings, sending home valuations, and keeping customers informed. Combining text with photos and videos can lead prospective buyers to buy quicker than every other marketing channel.
You can integrate text messages with email marketing for quicker results. For instance, send a text message to your clients reminding them to check their email for an exciting offer.
The following metrics show how superior text messages are to conventional marketing channels.
98% of all text messages are opened and read within the first five minutes.
90% of all text messages are read within the first three minutes.
The average response rate of text messages is 45% compared to 10% for email.
62% of customers prefer to receive property information via text messages.
SMS response rates for businesses are 295% higher than phone response rates.
MMS Is Also a Great Option for Real Estates Agents to Engage Their Customers
MMS is an excellent tool in the digital marketers' handbook for real estate marketing. There are several perks of sending MMS to improve the customers' experience. Here are a few examples of how realtors can use MMS to boost their marketing strategies.
Promote Cross Marketing Channels
Realtors can share sneak peeks of a completed house with potential customers by including keywords in their print media. For instance, you can put up a sign saying, "Text HOUSE10 to 990990 for more details".
When an interested buyer sends a text, they'll receive an MMS with images of the property and a link to your website with more information. This helps drive organic traffic to your website and increase engagement.
Offer Incentives
Engage a prospective buyer using incentives. There's nothing more attractive than freebies. Use that to your advantage by hosting an incentivized MMS contest. Add interactive media to your text messages and encourage people to respond.
Share Promos and Discounts
Entice customers by offering alluring promos and discounts for taking action. Don't forget to insert a call to action and a best-by date to create urgency. You can also direct customers to your social media pages and website to drive traffic organically.
Real Estate Text Message Templates
One interesting question that often pops up in real estate text message marketing is whether you should use certain templates when sending SMS messages to clients' phone numbers. There are both advantages and disadvantages of using templates, so let us explain.
First of all, by using real estate text message marketing templates, you can make your work far more efficient. You'll use less time in creating a promotional message. Thanks to that, you'll be able to focus on other tasks such as gaining new clients, analyzing leads, etc.
However, if you use personalized messages, you will be able to create a deeper relationship with the client. The more connected the client feels with the company, the more loyal they will become and hence, the higher the chance will be of them engaging with you.
The good thing is that there are hybrid modes that allow you to use certain templates in which you can change key information and make the text messages feel more personal. Textback.ai allows you to use customizable templates that fit just right in every situation. Start your free trial and explore all the available options today!
SMS Message Marketing Laws in Real Estate
The first and most important SMS texting marketing law prevents anyone from secretly obtaining customers' numbers and sending promotional packages.
Many countries have rules and regulations concerning spam messages. Hence, you should avoid sending text blasts. As we mentioned earlier, keep the text messages short and concise.
You should also send confirmation messages to your clients to remind them that they have opted in to receive texts. Make sure that you are clear in the text message and that clients actually understand what you're trying to say.
Finally, you must always give customers the option of opting out of text messages. If they do not want to be bothered, then there's nothing that you can do. You must always present the option to leave your campaigns.
How to Get started with SMS Marketing as a Real Estate Agent
Encapsulating a real estate market is a hard achievement. Doing it without using the most effective marketing tool is even harder. Elevate your marketing efforts using only 3 simple steps and Textback.ai's marketing automation tools.
Get Permission
The most crucial aspect is first asking your audience's permission before texting. Real estate agents often include a permission form in the welcome kit for new clients. This is the perfect time to ask potential customers how they wish to be contacted.
Create Templates
Once you receive explicit permission, it's time to set up automated texts. Create appointment reminders and set how frequently the messages should go out. Allow clients to reply to your messages to confirm or reschedule the appointment.
Start Engaging
Once your customers are accustomed to receiving text reminders, send advanced communication like newsletters and instant deals opportunities. Ensure that your customers are never in the dark about the hottest properties in the market.
Real Estate SMS Marketing Best Practices
Now that you know how to use text messages for real estate marketing, it's time to learn how to improve customer engagement. Here are the top text marketing best practices to increase the response rates.
Be Concise and Precise – Keep all SMS communications within 160 characters.
Send a Clear Message – Have a clear purpose for every SMS and ensure the message is easily understood.
Use Proper Grammar – Text messaging is an intimate form of communication. So, avoid using slang or abbreviations as much as possible.
Avoid Marketing Jargon – Text messaging is informal. Avoid using real estate or marketing jargon to keep the message simple.
Add Personal Touches – Maximize customer engagement by customizing every message to replicate personal conversations.
Separate Your Audience – 82% of marketers experience higher open rates when segregating content based on the audience. And this applies to every digital campaign.
Include a CTA – Open-ended messages are a catastrophe. Include a clear CTA at the end of every message to direct the audience towards a specific action.
FAQ
Why should real estate agents use SMS marketing?
Text messaging is convenient, cost-effective, and delivers instant results. Hence, realtors rely on text messaging to send property information, promote services, follow up on conversations, and stay connected to prospects.
How can I promote my SMS marketing as a real estate agent?
Growing an SMS subscription list is a painstaking process. Remember, there are no shortcuts to success. If you have an existing contact list, use it to reach out to prospects. Other strategies include promoting your business number via existing marketing campaigns, offering incentives for signing up, etc.
Can real estate agents Cold text?
Cold texting is a severe offense in real estate text message marketing. Unless you have a prospect's explicit permission to send text messages, refrain from invading their private space.
Get Started with Real Estate Text Marketing for Free!
If you think SMS marketing can help you with your real estate business please fill in the contact form or schedule a call with us!
More reading about SMS marketing:
Text messages for Entertainment