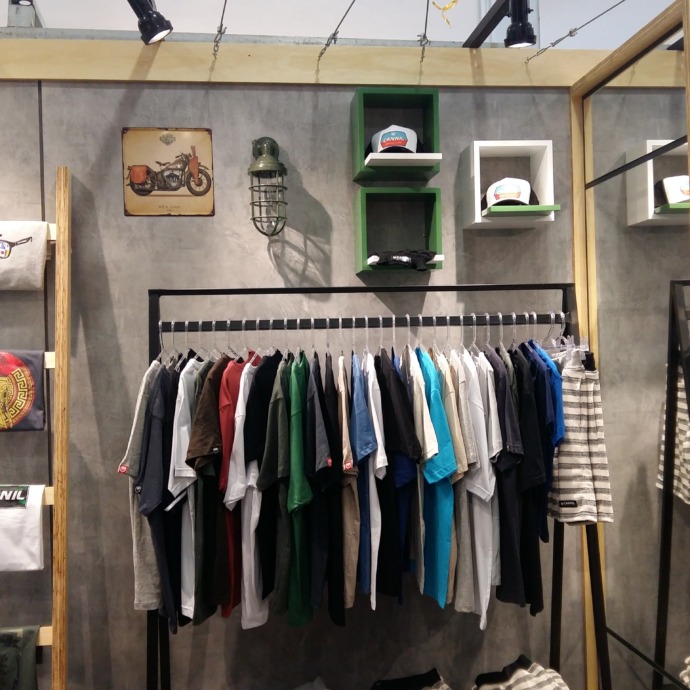 Retail SMS marketing solutions provide a great way of building stronger customer engagement. With Textback retail SMS, you get a better channel for sending retail business alerts. It connects you with your customers at every stage. Unlike email marketing, SMS messages are short and reach your subscribers' smartphones in seconds.
How to Grow Your Business with Retail SMS Marketing?
In marketing, you may spend your budget sending information. However, if nobody sees it, you will not reach your goals. Unlike other marketing channels, text message marketing is incredibly effective at reaching your customers, thanks to its high open rates. Although text message marketing provides a direct line of communication, there are best practices for growing your retail business this way.
First, make sure you only message customers who opt-in. Since people use SMS for personal communication, receiving a text from a service they have not subscribed to can be alarming. Second, keep time in mind. Avoid sending messages early in the morning or in the middle of the night. The best time to send your marketing text is during business hours. Third, be transparent by clearly stating your business name in the text so that your customers know who is contacting them.
Types of Retail SMS Marketing
There are several types of SMS marketing campaigns based on usage. Let's walk you through the two most popular types.
Mass Texting
Mass texting is a process where a business texts thousands of customers at once with the help of intelligent automation tools. This is extremely essential for companies that need to alert, notify, update, and send promotional messages to customers. There are several benefits of mass texting. For instance, companies can create personalized content for segregated contact lists by sending thousands of messages simultaneously. This helps improve customer engagement and minimize opt-outs, which is beneficial in the long run.
Business Texting
Business texting is a short messaging service that allows two-way conversation between a company and the audience. Once enabled, prospects and customers can engage with a business using text messages. Customers can use a short numeric code to the company's direct phone line for inbound messages. For outbound messages, employees can text any customer who has explicitly consented to receive text alerts from the business.
Conversion Rate of SMS Marketing for Retail Stores
SMS marketing has a fantastic 45% conversion rate for retail stores. Text message marketing is perfect for retail stores for several reasons. Let's walk you through the primary benefits of SMS marketing for retail stores.
Higher Conversion Rate
SMS marketing puts your messages in front of an audience that is aware of your brand and has explicitly agreed to receive updates from you. This helps drive sales as you don't need to convince strangers with cold texting.
Increased Foot Traffic
Planting time-sensitive offers can drastically improve the footfall at retail stores. Recurring text messages asking people to visit your store can help build a habit, creating a loyal customer base in the long run.
Budget-Friendly Marketing
Many retail stores have a tight marketing budget. SMS marketing is a cost-effective and easy solution to set up and run. Contact Textback.ai today for a custom quote tailored to your requirements and goals.
Wider Outreach
Text messages have an incredible open rate of 98%. Almost 9 out of 10 text messages are read by your audience within the first five minutes. Hence, the chances of getting your message across to the audience are much higher with bulk texts.
Better Customer Service
SMS marketing simplifies communications. From informing customers of product availability to intimating them of a product launch and sending appointment reminders, bulk texting makes life easier for business owners.
Targeted Messages
Send your audience tailored messages based on the information gathered from user data. Personalized content generates greater interest from the audience, making them more likely to respond to your messages.
Mass Text Marketing vs. Business Texting for Retail
At any given time, when you are texting customers, you technically rely on an SMS marketing tool. That said, there is a difference between mass texting and business texting. With mass text marketing, you normally get a list of customers who opt-in and consent to receive your SMS marketing messages. On the other hand, business texting has customer subsets to help you segment and personalize your messaging. This allows you to build a list, select the right subset, and run your marketing campaign.
Although mass texting can be handy, you should always ensure the business messaging platform can handle business texting. Business marketing allows conversations and responses and encourage people to reply. Usually, you can begin with a general message before getting specific. In some cases, your deal may be good, but your customer may be interested in something else.
Uses, Templates, and Examples of Retail SMS Marketing
SMS marketing is as important, if not more important, than your other marketing channels. You can use it to inform customers, keep them up to date, get their feedback, and much more. However, it differs slightly from other forms of marketing that you are probably familiar with.
As you begin using SMS, you will look for ways to simplify the process of creating compelling messages through SMS templates. Using templates saves you time, helps you stay on brand, and lets your business connect with customers at the right moments. You can customize them with ease to suit your business. To get you started, here are several SMS templates you can use.
Build a Customer Loyalty Program
Do you regularly offer exclusive sales or special offers? What is stopping you from letting your customers know this through text? Retail businesses are harnessing the power of marketing tools like SMS, which almost guarantees your audience will read the message and drive more revenue.
It is the perfect channel for informing your customers about a promotion or exclusive offer and how long the offer is valid. Make your customers feel special by sending exclusive offers via text message. An SMS loyalty program is a great way of spreading the word about your business offers.
Wow [NAME]! You've been with us for [NUMBER] years now. Here's a small token of our appreciation. Get your reward at [URL].
Text Out Mobile Coupons
Coupons are great incentives for customers. Sometimes, the thought of saving money can push a customer to purchase a product or service. This is especially true if the product is more of a "want." So, make sure you never forget to reward your customers. Running text-only coupons and deals is easy and will keep your customers returning for more.
Hey [NAME], we miss you. Here's a [DISCOUNT]% on your next order with us. Check out our latest collection here: [URL]. To opt-out, text STOP.
Give Product Updates
In the case of highly-anticipated products, you can use SMS marketing to inform your customer that the products have arrived in your store. You can even include a pre-order link. Send SMS alerts to your customers to inform them when their product is ready.
New customers will usually like up-to-date details about their orders. Through SMS, you can build trust and transparency and use SMS notifications to promote curbside or in-store pickup. In case your customers need to book an appointment for a demo or fitting, you can share a link via text message to save both of you time.
Hi! Your delivery pickup is scheduled for [TIME] at [ADDRESS]. Contact [NUMBER] for any inquiries.
Promote Events
Regardless of whether yours is a limited-time sale or a real event at your retail store, the use of SMS is a nice way of informing your customers how and when they can participate. The best way you can get customers to see your products is by directing them to your space. Using text message marketing has various benefits.
Because you have space as a retailer, you have the most important necessity for planning an event. You can even partner with local entertainment or restaurants to attract more people. Best of all, you can send invitations and reminders through text. What's more, you can use link tracking to nudge those who check out the event.
Hi [NAME], we hope you can join us at the grand opening of our new store at [ADDRESS] on [DATE] at [TIME]. Reply Y to RSVP or STOP to opt out.
Complement Your Social Media Strategy
Does your retail business have a strong social media presence? SMS marketing can complement your ecommerce business by transforming digital visitors into sales. For instance, you can include a caption on your ecommerce site allowing your customers to use a short SMS code service to reserve orders. In return, you gather customer information, send them invoices, and let them schedule a curbside pickup or delivery.
Hi [NAME], thank you for shopping with us. If you'd like to stay updated with our latest collection, follow us on [SOCIAL MEDIA] here: [URL].
Create a Customer Service Program
Most retail businesses focus on the customer experience. Through a text message, you can come up with a text-for-help program that lets customers ask questions and get real-time answers through their phone numbers.
Hi [NAME], we hope you had an awesome experience shopping at [BRAND]. For queries, concerns, or complaints, please reach out at [CONTACT-DETAILS]. Our team is happy to help!
How to Collect Subscribers for a Retail SMS Marketing Campaign
SMS marketing is among the most powerful channels for retailers looking to increase sales and capitalize on the growing trends. However, if you lack a solid, legal strategy for collecting phone numbers, you will not realize the remarkable ROI results.
It is worth noting that TCPA is a federal law that protects consumer privacy. This statute restricts telemarketing communication, including SMS. Therefore, you must comply with the law as you launch your SMS marketing campaigns.
This should not alarm you since doing SMS marketing legally is not very difficult. First, you do not require a formal letter. Instead, you can get written consent when someone sends a specific keyword to your short code, signs up for your messages at an event, or provides their phone number in an opt-in form online. The most important thing is to keep a record of the consent to avoid accusations of non-compliance in the future.
With that out of the way, here are the various ways you can legitimately obtain phone numbers for your retail text message marketing.
Setting Up a Short Code
A short code is a 5 to 6-digit number that you can use to make it easier and faster for subscribers to opt in. To join your SMS marketing list, customers text your short code number, and you use the same number to send them notifications.
Add a Sign-up or Opt-in Form
Besides using a keyword to opt-in to your SMS marketing list, you should have a sign-up or opt-in form on your website. Allow visitors to provide their details and subscribe to your SMS messages.
Request Customers to Opt-in on the Order Confirmation Page
If you run online retail, you can request customers to opt-in to your SMS list after they finish purchasing on your website. After ordering something they need online, your customers will most likely opt-in. The most effective strategy involves requesting them to provide their phone number to get shipping notifications.
Offer Subscribers Exclusive Offers
People are protective when it comes to providing personal details such as phone numbers and email addresses. So, subscribers need to know that providing your brand access to their inbox is worth it. They should expect exclusive perks, discounts, or offers unavailable elsewhere. Deliver that, and you will get their contact details. Some ideas for exclusive perks include:
Free shipping offers
Exclusive product bundles
Free sample offers
First access to new products
Use Contests as Incentives for Customers to Opt-in
Another amazing way you can motivate customers to join your SMS marketing list is through contests. When you encourage people to "text to win" within a set period, you get a chance to build your SMS list very fast. Whether promoting a one-off prize draw or a monthly giveaway, mention what else subscribers get once they join.
Use Mobile Popups
Popups provide a great way of encouraging people to opt-in to your SMS list. These are very effective on mobile since folks can easily navigate from the popup to their messages. Better still, if you set up mobile-friendly popups, you will likely increase the conversion rate since you will target smartphone users who prefer to shop using their mobile devices.
Effective SMS Marketing Strategies for Retailers
The goal of SMS marketing campaigns ventures far beyond selling a brand to customers. Text message marketing is about establishing your business as a meaningful part of your patrons' lives. Let's walk you through your retail store's five most effective SMS marketing strategies.
Customer Loyalty Program
Customer loyalty programs are an essential part of a robust marketing strategy. You can use SMS loyalty programs to retain existing customers. The core concept of a loyalty program involves rewarding customers for their patronage. The most popular rewards are exclusive flash sales, VIP access to new products, dedicated offers and discounts, etc. Loyalty programs generate trust and improve customer experience.
Send Event Notifications
Bulk texting is ideal for sending event notifications like invites, discount coupons, upcoming sales, product launches, or giveaway contests. This is an excellent way to keep your customers apprised of all the latest events that your business is hosting. Retailers can send customers direct links to help them track the event in real-time.
Send Order Journey Updates
Text messages are an effective tool that retailers can use to engage the audience by sharing order journey updates from "packed" and "shipped" to "out for delivery." Constantly update customers about the order status and improve the customer experience without invading their personal space.
Retain Customers with Exclusive Offers
Retailers might be unable to increase foot traffic with a message about a product or service. But bulk texts about promotional deals, discounts, or time-sensitive offers might attract the audience's attention. The critical concept of retail text message marketing is to send the right message to the right audience at the right time.
Ask for Customer Feedback
Retailers can ask customers for real-time feedback to improve the customer experience. Asking clients to review their purchasing experience can help retailers understand the customers' expectations and work on the shortcomings. Customer feedback helps retailers understand product preferences, discover areas of improvement, and improve customer contention.
Retail SMS Marketing Best Practices
Several good habits form the backbone of an effective retail SMS marketing strategy. Businesses must follow the best practices to improve customer engagement and user experience. Here are the top three best practices for retail SMS marketing.
Send a Consistent Number of Texts
Retailers make the grave mistake of texting customers inconsistently to avoid spamming their inboxes. The problem with sending fewer texts is people forget why they signed up in the first place. So, when you don't text them consistently, and your message pops up on the notification one fine day, the text is potentially unwelcomed. Inconsistent texting is one of the primary reasons customers opt out of your SMS subscription lists. Customers respond well to consistent messages. So schedule texts twice or thrice a week for best results.
Include an Element of Exclusivity
One of the fundamentals of SMS marketing is separating your audience based on preferences. By signing up for your subscription list, the audience wants to hear from you periodically. Sending generic messages will disappoint them after a while. The key is identifying the type of content people like and sending personalized texts to make them feel valued. Successful text message marketing campaigns offer a feeling of exclusivity. Learn more about the audience through polls and surveys to serve them better.
Provide a Clear Way to Opt-Out
While every text message campaign is top-notch, not every customer feels the same way. The best way to please everyone is to offer a clear path to unsubscribe. Retain faith in your brand by letting your subscribers opt out at will. That way, they are more likely to opt-in the next time you approach them with a new campaign. Trapping them against their will and spamming them with unrelated content will only make matters worse for your business and hamper your reputation, which is always bad for business.
How Can Retail Text Messages Improve Store Productivity
With the help of retail text messaging, retail stores can improve productivity by automating redundant tasks. Here's how Textback.ai's retail text messaging solutions help you streamline daily operations.
Confirm online orders automatically.
Manage inventory and order stocks that are in limited supply at the store.
Update customers on delivery status.
Automate business scheduling and reporting.
Manage and arrange staff rosters.
Send shift reminders to the staff.
Fill vacant rosters in advance to avoid workforce shortages at the last minute.
DO's and DON'Ts for Retail SMS Marketing
After following the best practices and carefully crafting your retail text message marketing strategy, here are some essential tips to follow and easy mistakes to avoid.
Do's for Retail SMS Marketing
Do start your messages with unique and easily identifiable phrases. You don't want your message lost between every other business alerts.
Do include a Call-to-Action at the end of your message. This way, you are guaranteed to increase repeat business.
Do keep your messages brief. This isn't email marketing, after all. Carefully crafted short and concise messages go a long way to gaining customer engagement.
Do include a secondary avenue, like your website, for your customers to visit to diversify and drive traffic.
Don'ts for Retail SMS Marketing
Don't send transactional messages late during the day. No one wants to wait and rather find another place that's faster.
Don't use messages using everyday language and slang. Even though SMS marketing is a more personal method of communication, this is still a business.
Don't be pushy with your messages. Trying to sell products with every message gets old real quick. Instead, focus on selling your brand to gain customers in the long term.
How to Measure the Performance of Retail SMS Marketing Campaigns?
Tracking and measuring the performance of your retail SMS marketing campaigns is the best way to know your audience. The data helps separate customers based on their preferences and fine-tune existing campaigns for better results. Here are the top five metrics to track existing SMS marketing campaigns.
Clickthrough Rate
Clickthrough Rate (CTR) determines the percentage of recipients that clicked on a link in your text. This is an essential metric since persuading customers to take action is the goal of every SMS campaign. A high CTR indicates that your messages are relevant to the audience. And measuring CTR is the first step toward improving customer engagement and retention.
Conversion Rate
The Conversion Rate is the number of prospects that have turned into customers by taking the desired action from your texts. You must frame your message and optimize your website to channel the audience into a funnel. For instance, if your campaign involves booking a demo, ensure that your website is optimized for scheduling.
Delivery Rate
The Delivery Rate is the percentage of messages that have reached the recipient's inbox. This helps reduce bad investments by weeding out numbers no longer in use, helping you save resources in the long run.
Reply Rate
Reply Rate signifies the percentage of people who respond to your texts. If your SMS campaign aims to generate buzz around your brand, a higher Reply Rate denotes greater interest in your offer. The Reply Rate tells how efficient your message is and how engrossed your audiences are.
Unsubscribe Rate
This number denotes the people that have unsubscribed to your text message campaigns. There are several reasons why people would want to opt out. They might not find value in your texts anymore, might be irritated by the frequency of your messages, or find your messages misleading or questionable.
FAQ
Does SMS marketing in retail stores have a satisfying open rate?
Text messages have an impressive open rate of 98%, drastically improving your chances of getting your message across to your audience.
How much is the average conversion rate for retail SMS marketing?
SMS messages have an impressive conversation rate of 45% in retail marketing, which is much higher than traditional marketing channels.
Is retail SMS marketing effective?
Retail SMS marketing works wonders for reaching out to prospective clients and retargeting existing customers. Contact our support executives to learn more about improving your business's customer engagement rate.
What CTA should I use in retail store SMS marketing?
You should use CTA in retail text marketing to create a sense of urgency or influence the audience to take action according to your goals. Our experts can help frame the best CTAs for your brand. Schedule a demo today for more information.
More reading about SMS marketing:
Text messages for Entertainment