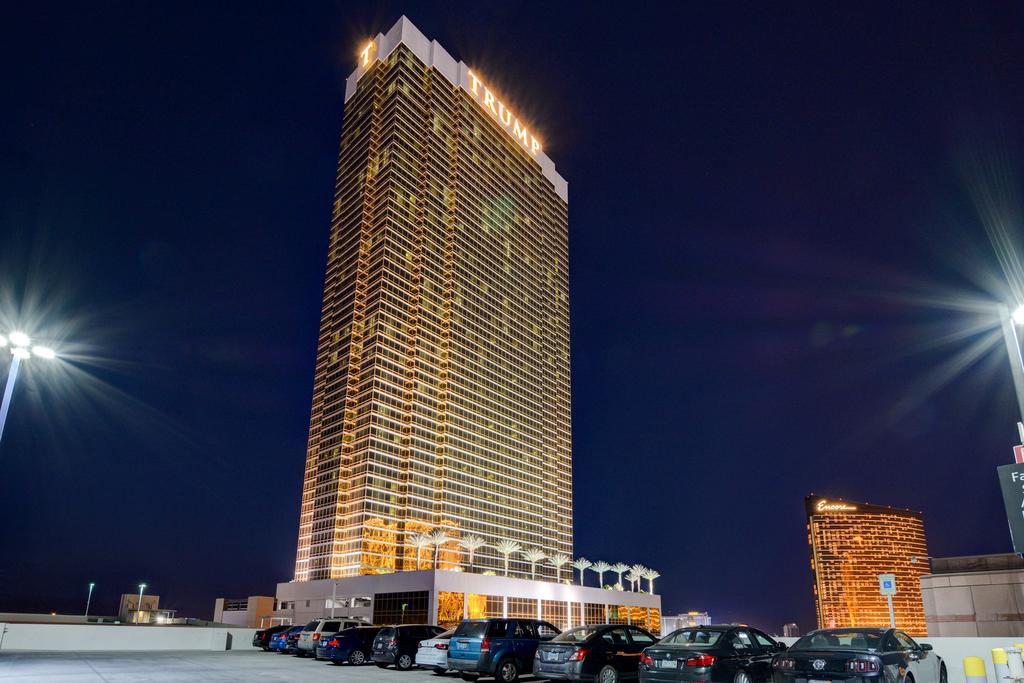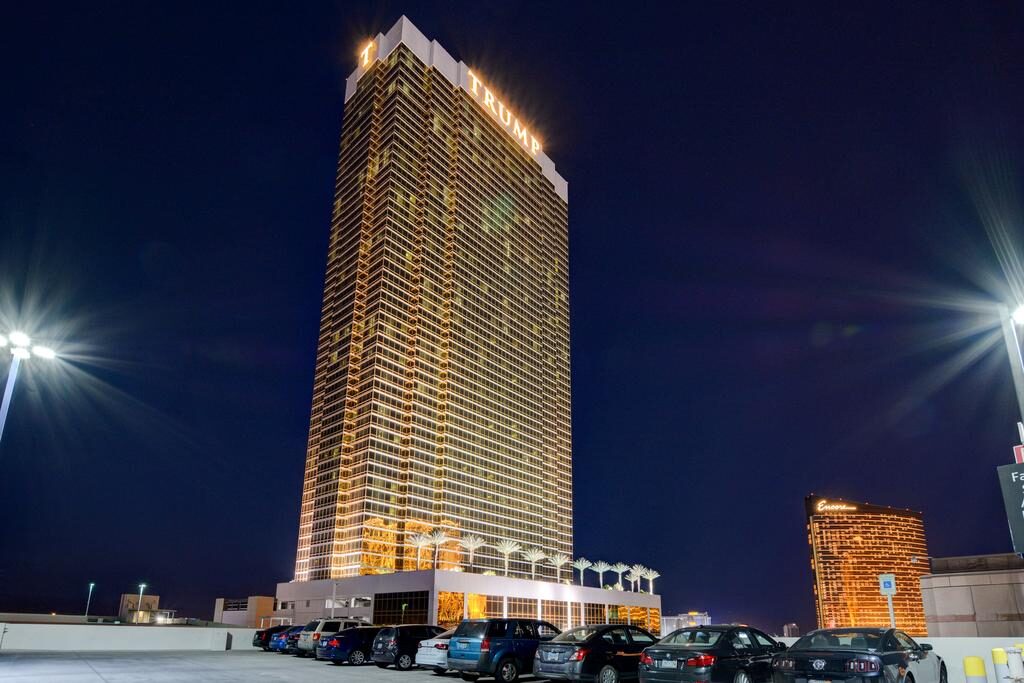 There was a time where airlines just had to get you from one city to the next. Tour companies just had to drive people around to the major attractions. And hotels just had to offer guests a place to sleep. This, however, is the hospitality industry of the past. Today, hotels must go beyond exceptions. Your guests request a lot from you. Sometimes it may be simple requests like a fresh set of towels. Other times they may want help booking an insider experience or tour around the city.
Why Texting Solutions for Hotels & Hospitality Businesses Are Becoming a Necessity?
In order for your hotel or resort to remain relevant, your team must be prepared to respond quickly to these requests. After all, delighted guests are the ones who will turn into brand evangelists and bring you more business. But with so many requests coming in, how can you stay on top of all of them? There are many hotel mobile marketing solutions that promise streamlined communications, but there's only one that all of your customers already have on their phones: text messaging.
Using Texting Solutions and Mobile Marketing for Hotels
Many hotels and hospitality businesses are investing in building custom apps. However, this sort of investment is costly for hotels and requires customers to have to download the product, which not everyone is willing to do. The travel experts at Skift reported that most hotel apps aren't worth downloading. Think of it this way: all phones are capable of sending and receiving text messages, and all of your guests have phones. So why not message guests using a tool they're already familiar with? Texting isn't just for reservation confirmations anymore. It can be used to improve your experience and grow revenue. Here's how:
In-Room Dining and Restaurant Reservations
If your hotel has a restaurant or provides room service, you can use texting to manage reservations and order requests. Unlike phone calls, you don't have to worry about mishearing your guests' order. You'll have a record of exactly what they asked for.
Additional Hotel Services and Add-Ons
Use SMS to cross-sell and upsell your guests. Make it as easy as possible for guests to book additional services. Let them message your staff to make spa appointments, book tours, or request an airport transfer.
Other Room Service Requests
Some guests go their entire stay with the "Do Not Disturb" hanger on their door. Others want more frequent service, extra towels, more pillows and later checkout. Give guests the ability to text you for all of these requests.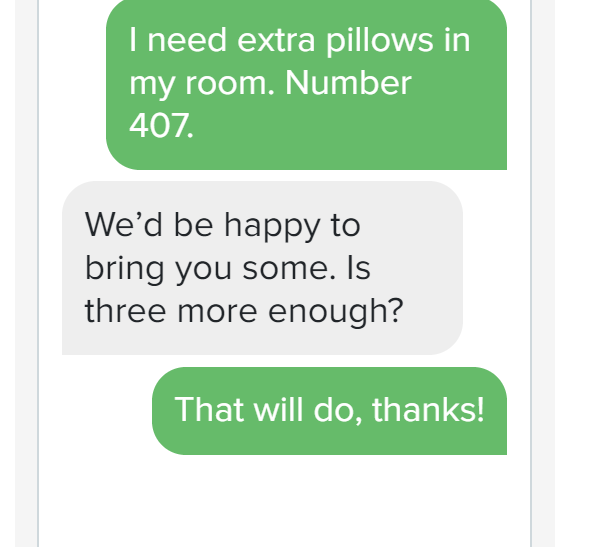 Send Offers and Promotions for Your Hotel or Hospitality Business
Texting isn't just for 2-way customer service. You can also send mass texts. Have customers opt-in to your marketing list to receive offers, discount codes, and exclusive links to book special deals.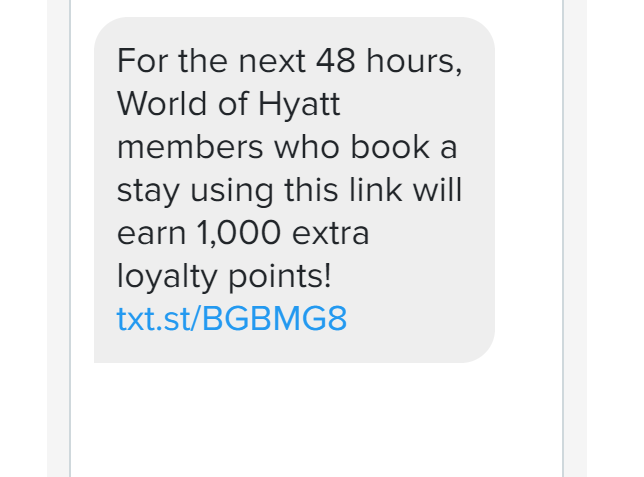 Send Booking Reminders
This is one of the most common use cases for SMS in the hospitality industry. Reduce the number of missed bookings. Send your guests a text reminder when their stay is coming up. Using custom fields, you can even personalize your message with names, times, and more.
Request TripAdvisor Reviews
If you feel a guest has had a positive experience, ask them to share it by texting them a link right to TripAdvisor. Unlike email, text messages have a higher open and click-through rate.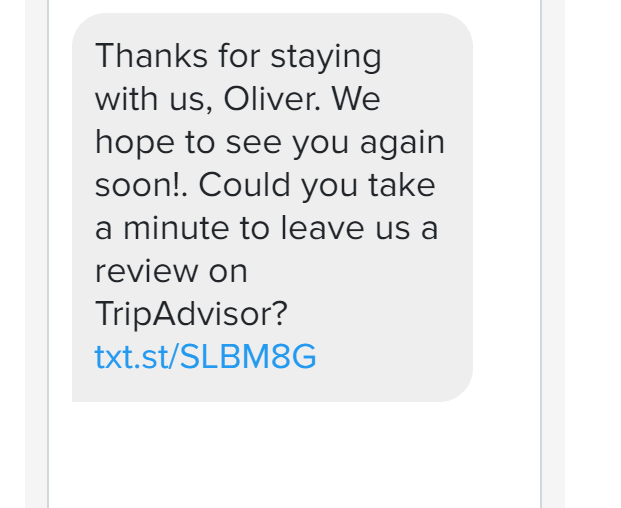 These are just a few of the ways you can use SimpleTexting to provide an elevated experience for your guests and simultaneously increase revenue. Now let's dig into how exactly text messaging for hotels works.
How Does SMS Mobile Marketing for Hotels Work?
Implementing a texting solution at your hotel is easy. There's no software to download, hardware to purchase, or complicated systems to learn. There are just a few easy steps to follow:
1. Text-enable your existing number
The best part of using text messaging for your hotel is that it works seamlessly with your existing tools. No need to get a new number. We can text-enable the one you already use. Yes, even if it's a landline. Calls will still get routed to the phone, and texts will go right to our platform.
2. Advertise your new texting program
Once you've set up your SimpleTexting account, don't keep it a secret! Let your guests know they can book services right from their phones. Place your number on your website, in-room materials, menus, signage, and more.
3. Receive requests from guests
Now that guests know they can communicate with you by text, all they have to do is get out their phone and fire off a message when they want to book an additional service or make a request. It works just like texting a friend.
4. Review the request on your dashboard
Texts will immediately appear on your SimpleTexting dashboard, which you can access from your computer or from our mobile app, which is available on iOS or Android.
5. Respond to your guests
Reply to your guests to confirm that you've received their request. Our platform allows you to sort conversations by time waiting or most recent to help you prioritize the most urgent messages.
That's it. Your guests send a text, you reply and get them what they need. Simple. That's why leaders in the hospitality industry are turning to text messaging to increase staff efficiency and guest satisfaction.
Benefits of Using Texting Solutions at Your Hotels
Now you know why and how to use SMS for your hotel. It's easy to see why text messages are useful for guests. 91% of users who opted in to receive texts from a brand see those messages as "somewhat" or "very useful." But what's in it for you? Let's cover a few more benefits:
Increased Revenue
If your guests can easily request services, they'll book more often. Plus, a better experience leads to more repeat bookings.
Improved Guest Satisfaction
There's no better advertising than a happy guest who's excited to post a good review. Provide quick, convenient service and you're setting yourself up for success.
More Efficient Team Members
Less time spent on the phone means your team can dedicate effort to other tasks. Keep wait times as short as possible and make it easy for your employees to keep track of requests.
Advanced Text Marketing Features Used by Hotels
If you've ever sent a text from your phone, you're already familiar with the most basic (yet powerful) business text messaging feature: two-way messaging. There are many other powerful marketing features built right in to your SMS marketing service:
Autoresponders and Triggers
Set up automatic messages that go out hours, days or even weeks after a guest signs up for your marketing list. This will help keep your brand top-of-mind and make welcoming your guests easy. You can even create a keyword (such as "Welcome" in the example below) that guests can text in as soon as they arrive. Use triggers to save time and reply to common requests.
WelcomeThanks for staying at Oasis Villa! Text us with any room service requests. For the WiFi password reply WIFI, for the food menu reply FOOD.WifiThe password is RestandRelax2019.
Multiple User Access
Give each member of your customer service team access to our text messaging software. Everyone can have their own login with custom permissions.
Templates
Your concierge team probably gets the same requests over and over. There's no need to type out the same responses each time. Save frequently used messages as templates to cut down on busy work.
Web Forms
Let your guests, and potential guests, opt into your text messages right from your website. A quick copy and paste are all it takes to embed one of our simple forms on your site.
Analytics and Link Tracking
There's no need for guesswork when you text. See exactly how your campaigns are performing. Our analytics tool lets you see how often your links are clicked, where your subscribers are coming from, and which messages are working the best.
More reading about SMS marketing:
Text messages for Entertainment