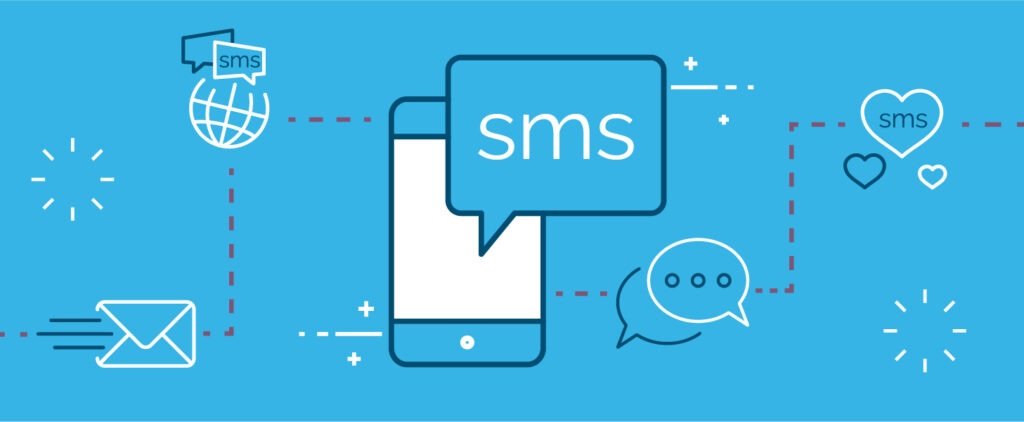 SMS or Text Marketing Best Practices
So, you've decided to run a text marketing campaign. You're probably hoping this article will unveil the silver bullet for SMS marketing strategy success, right? Well I've got good news, and even better news.
Not only will this article give you the inside scoop on the trends in marketing strategy we've seen across successful text message campaigns, but we'll also spell out the seven essential components of successful and legal text message marketing.
We'll help you learn to wield the power of SMS while ensuring you stay within the law, stick to industry guidelines, and provide your customers with the respect and discretion they deserve.
Tools to Run a Successful SMS Marketing Campaign
At Textback Ai we're lucky to work with talented individuals across various industries. We've witnessed thousands of use cases from the ordinary to the innovative.
There are however a few commonalities we've come to notice across all successful SMS marketing campaigns. Many, if implemented at the very beginning of your campaign, will eventually become great habits if they're maintained.
Here are four things the most successful SMS marketing campaigns have in common:
Consistency
Consumers respond well to consistent messaging. Just like any good social media strategy, successful text campaigns maintain a degree of regularity.
Exclusivity
When deciding what kind of texts you'll send, you must take into consideration the commitment a consumer is making when opting in to receive your messages. They are giving you the most direct and responsive line to them. Successful campaigns offer something to their subscribers that is of equal value to that commitment. That means no recycling content from social media or old news. Everything you text should be relevant, and exclusive to your subscribers.
Responsiveness
Texting is one of, if not the most, immediate forms of digital communication. If you plan on utilizing the platform for two-way messaging, responsiveness is something to consider. By text enabling your business, you are committing to a platform of communication that delivers near instant gratification. While this doesn't mean you need to staff graveyard shifts to man the phones, you should be sure you're ready to commit to responding in a timely manner reasonable for the platform.
Personalization
SMS marketing is unique in the sense that it has the ease of a mass marketing campaign with the advantage of providing the feel of one-on-one communication. Successful campaigns capitalize on this by utilizing custom fields and segments in order to send smarter and more relevant texts to their valued subscribers.
How To Get More Subscribers with SMS Marketing?
Content is an important piece of the equation, but it's not the exclusive contributing factor for text message success. Campaigns are only successful if they have subscribers.
Building up your subscriber list will take some time. Introducing something new to your clients and customers always results in a bit of an adjustment period. To help get you started, or revive some subscriber stagnation, here are a few Textback tried and approved tips.
Be Visible
The more consumers know about your text marketing or alert capabilities, the more likely they are to trust in and get involved in the program. This means you should be advertising your keyword, shortcode, or toll free number wherever your brand is visible. Website, social media, email campaigns, posters. Give people multiple avenues to learn about your new communication platform. Web sign-up forms are a great place to start.
Create Easily Memorable Keywords
Utilizing a creative and memorable keyword is a great way to hook new subscribers. It'll also increase the chances of them remembering your campaign down the line if they don't opt in right away. For example, if you're a boutique dog groomer, clients would be more apt to remember a clever keyword like "Groomingdales" as opposed to "DogGroomerNYC."
Incentivize your audience for engagement
Offering valuable perks to consumers in exchange for signing up isn't shameful or shady. You're asking something of your customers with mobile marketing solicitation. It's only fair to return the gesture with a reward. In fact, there's a science behind it. Duke Professor Dan Ariely said that the word free "gives us such an emotional charge that we perceive what is being offered as immensely more valuable than it really is."
For more quick tips on increasing your subscribers, check out this blog post.
7 Rules for Successful SMS Marketing Campaigns
Now that we've covered some basic business SMS best practices, let's dive into the non-negotiables. There are seven rules that must be followed in order to have a successful, and legal, SMS marketing campaign. Don't believe us? Just ask Papa John.
Consent
The absolute first step in any text message marketing campaign is to secure consent. In the SMS world, consent is just a way of saying someone has knowingly agreed to receive promotional texts from your business. There are a few ways to go about obtaining consent from your subscribers.
Consent by keyword: If your business has set up a specific keyword for a campaign, anyone who texts in that keyword has expressed consent.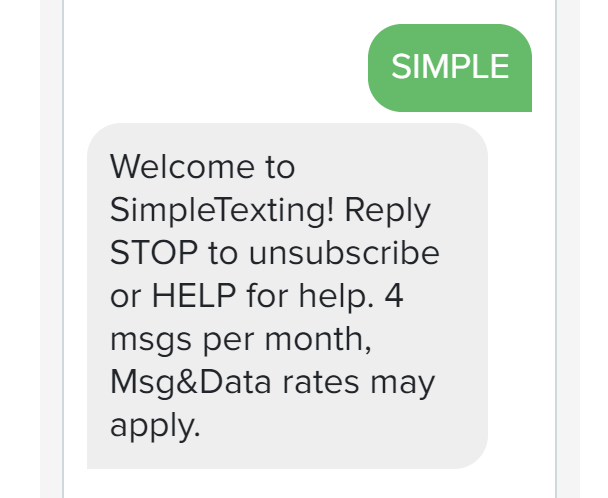 Written Consent: If you're importing contacts manually, you must first have express written consent. For example, a sign up sheet at the register where customers can write down their phone number in order to receive coupons.
Consent can get a little sticky when it comes to transactional vs. marketing messages. You may not need express written consent if you're sending a transactional message (e.g., an appointment reminder) or a noncommercial message (e.g., an alert from a church or nonprofit). However, all texts (marketing or not) will always require a compliance message that gives consumers the option to unsubscribe or ask for help. But don't worry, we help generate those for you automatically!
Frequency, enough but not too much
While some might advise against texting "too much", instead we urge you to avoid texting more than your subscribers expect.
Being over-texted as a subscriber is like looking forward to eating your leftovers from last night only to find out someone already ate them. With your expectations shattered, you're left frustrated (and hungry).
While best practice is to send 2-4 texts a month, your business might send multiple texts each week, or perhaps even daily. The most important thing is that you are clear with your subscribers about the frequency of your texts. Then stick to it.
We make it easy to set a frequency right in your autoresponse so people are aware at opt in time of the expected frequency.
Disclaimers
In a time before smartphones, the fear that "text message and data rates may apply" was a bit more prominent. Now, there are so many unlimited data and texting plans, seldom will your subscribers be charged for receiving texts.
We know, adding that disclaimer is kind of like being handed a cup of coffee and reading "warning, contents are hot." However, it is still both best practice, and legally required, of you to include a disclaimer stating just that.
CTIA, the Wireless Association, requires that you include the following information on any advertisements for your text campaigns:
"Msg & Data rates may apply"—This simply means that the customer may be charged by their carrier for receiving your text message, just as they would for any other text.
Consult the CTIA's Short Code Monitoring Handbook for full details and remember, our team automatically generates this message for you! You can thank us later.
Opt-out
We believe that all your text messages will be top notch, but there's no guarantee that everyone will always feel the same. In order to keep everyone happy with your brand, it's essential that you always let your subscribers know they can opt out at any time.
Textback automatically includes this information in the auto-confirmation message, but as best practice you should also include instructions on any advertisements.
It's as simple as including "Text STOP to unsubscribe" when promoting your text campaign. By informing your customers that they can stop your texts at any time, you establish trust and credibility.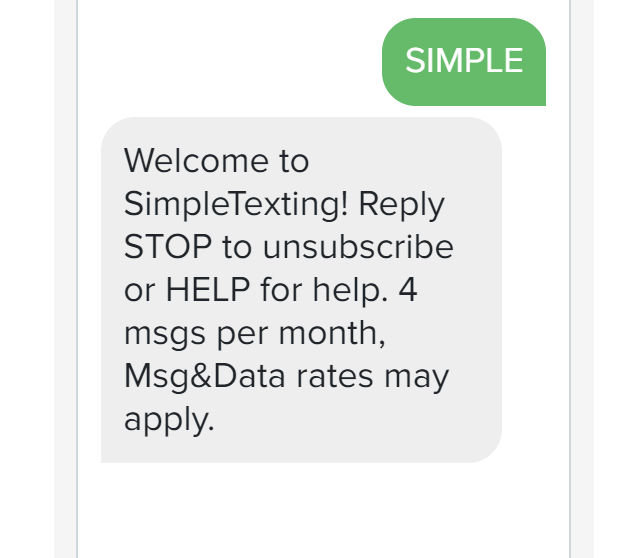 Rule of thumb - use business hours
Picture this: it's 8 PM, you're in your sweats curled up with an icecream cone and the most bingeable Netflix series imaginable all queued up. Then BAM- the Geico Gecko breaks through your door in a screeching torrent.
What's the moral of this cautionary tale? People don't like to be contacted by marketers outside business hours.
Pending alignment with subscriber's expectations, it's generally best practice to keep your texts within reasonable business hours to avoid pestering your consumers.
It often doesn't behoove you to text your customers when they can't immediately take action on or respond to you and your offer. So out of common sense and courtesy, schedule those campaigns at reasonable hours.
Language
With a typical SMS message, you're limited to around 160 characters per text message. To save space, you might be tempted to shorten some words or throw in a little "textese". While you might save space, more often than not you sacrifice clarity and professionalism in the process.
For example, let's compare these two text messages:
– Go2 Joes 2day 4 a gr8 deal! 20% off 1 slice wen u sho this text
– Visit Joe's today for a great deal! 20% off any slice when you show this text.
Character limits may seem frustrating at times, but they're actually a helpful tool for sharpening your language. And if push comes to shove, utilizing MMS will allow you to use up to 1,600 characters!
Bring Value
One of the keys to success touched on earlier was the idea of exclusivity. Expanding on this concept is the principle that you must make every text worthwhile.
Instead of blasting your subscribers with the same vague ad each week, instead focus on "smart" marketing. With each offer or announcement, ask yourself if it's SMART (Specific, Measurable, Actionable, Relevant, and Timely).
Discounts, exclusive savings, important announcements, event alerts, and useful information are all valuable things to share with your customers. Consider layering in some rich media, like photos or videos, to diversify and engage your audience.
Without value, the odds of your customers unsubscribing increases dramatically.
Final Thoughts on SMS Marketing Best Practices
Marketing campaigns are unique to business goals and objectives. It may take a combination of strategies and tactics to reach achievements. If SMS marketing is one of your strategies, sticking to these guidelines will set you up for success!
More reading about SMS marketing:
Text messages for Entertainment