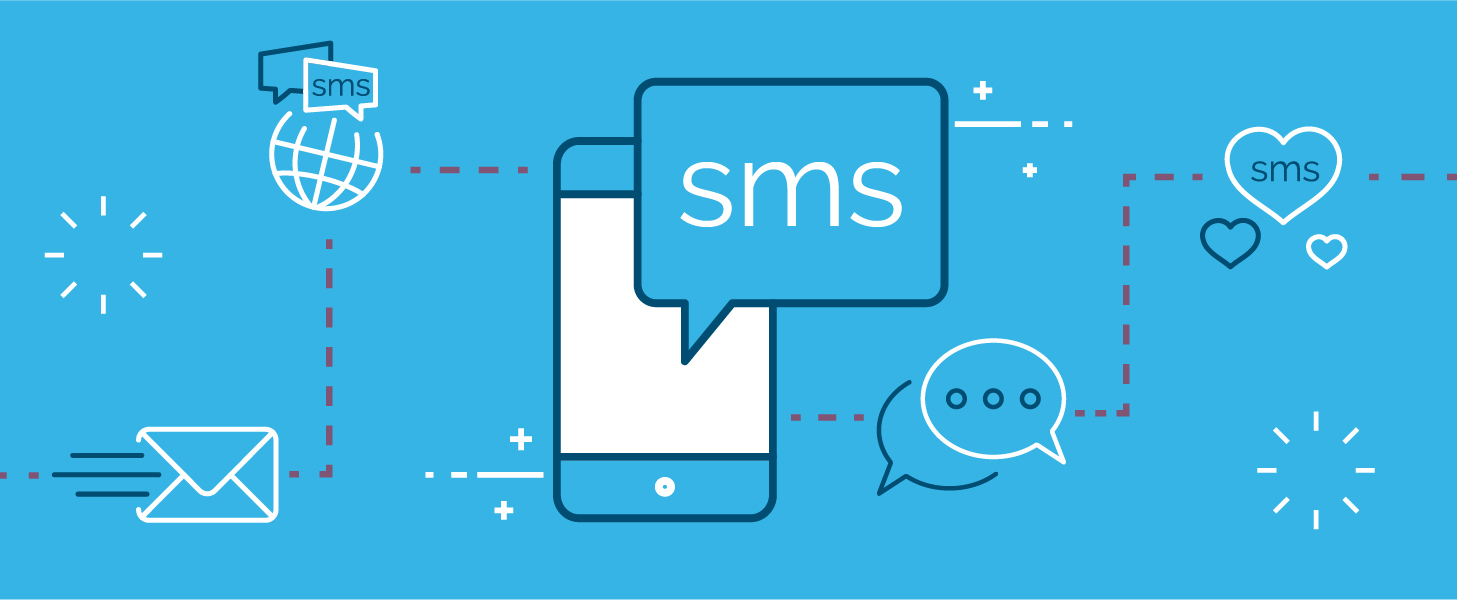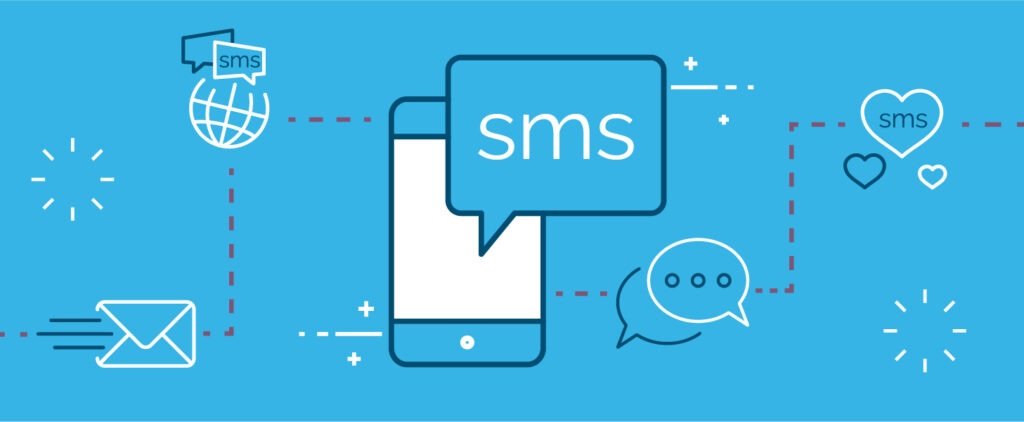 Short message service marketing or SMS marketing is a type of digital marketing that involves sending bulk text messaging to intended recipients. This can be used by all kinds of businesses, big and small, and non-profits. Businesses can elevate their marketing efforts by sending a text message to existing and potential customers. 
Mass text messaging is a simple but effective tool that can reach many clients with real-time information about updates and promotions. Business owners can opt to use only text in their messages, but they can also include photos, video, and GIFs, using multimedia messaging service or MMS, to catch the recipients' attention.
Text message marketing is immensely effective because of the speed that it reaches users. Compared to email marketing, people are more likely to check and read texts sent in real-time than open an email. SMS messaging can send short and actionable messages to customers, which include discount offers, promotional messages, and reminders.
What Is a Successful SMS Marketing Strategy
You will know if you have an effective SMS marketing strategy if you're averaging at least thousands of dollars in monthly sales because of your efforts in sending bulk SMS messages. Your SMS marketing strategy is successful if you drive more sales through this marketing channel and reach customers wherever they are.
For example, if you send more than 75% more messages than the previous year and your SMS click-through rates rose to 8.56%, and your SMS conversion rates increased by 21.56 year over year, then yes, you are doing your SMS marketing strategy right.
Your SMS marketing strategy should build better relationships with subscribers or customers by sending text messages that inform and inspire. In order to become successful in this, you have to set mini goals and gradually expand the number of use cases. It's a crawl-walk-run approach that will help you nail your SMS marketing immediately.
SMS Marketing Best Practices That Succeed
The mobile phone has, unquestionably, become a primary way to communicate in many ways. Thanks to the internet, it has gone beyond the basic call and text function. So it's not surprising that some of the most famous brands in the world include SMS marketing in their mobile marketing strategy.
There's no denying the efficiency of SMS here – research shows that the user reads more than 90% of text messages within 3 minutes of being received. Email marketing, on the other hand, only has a 22% open rate.
To maximize the power of SMS marketing, businesses have to observe best practices that will make customers feel compelled to open and read SMS messages. Here are some of the essential things you should know when it comes to SMS marketing best practices that work:
Benchmarking Is the First Step for a Winning SMS Marketing Campaign
As they say, you can't manage what you don't measure. You have to measure and track the performance of your SMS marketing campaign to get to know more about your audience, narrow down the strategies that work, and elevate your campaign to the next level.
Understandably, a lot of people dread this since it's not as exciting as, say, creative brainstorming and execution. But benchmarking is a critical part of your campaign to get the most out of your marketing budget and not let it go to waste.
Benchmarking your success requires looking at the following: chart campaigns, averages, outliers, and patterns. Using information from these, you set your baselines and goals, so you can compare your campaigns, figure out what works, and then ditch the ones that don't.
Benchmarking involves measuring key SMS marketing metrics – interaction, delivery, unsubscribe, conversion, and more. You need to give your SMS performance data context, which will help you analyze it and maximize your marketing budget.
Get to Know Your Audience and Grow Your Subscriber List
You need to build a solid audience and send text messages to get your SMS marketing program off the ground. This involves putting in the time and effort to grow your SMS subscriber list to connect and nurture a loyal fan base.
This means tapping into the common sources for SMS subscribers – web form visitors from desktop and mobile device, existing customers who haven't subscribed to your SMS program yet, checkouts, and email subscribers.
Another thing to remember is that you should balance your SMS and email list growth. It's possible to grow your SMS list without sacrificing your email list. This can be done by collecting text messaging opt-ins using multi-step forms and your email list to increase your text marketing subscribers.
Monitor Your Subscribers' Behavior in SMS Campaigns
Targeting through an SMS program can be done in several ways, regardless of your objective as a marketer. Are you aiming for a large-scale reach? Do you want to re-target dormant customers? Do you wish to create customer loyalty? Or perhaps you want to accomplish all three?
SMS marketing can help you achieve it by targeting based on your customers' location or by doing it in bulk. You can also base your targeting on your preferred gender and age profile.
Initiate Browsing Behavior SMS, in which you select segments of users according to their online behavior and send them the most relevant message. Everything can be tracked: visits, user clicks, and other behaviors.
By looking at the pages your customers have viewed, products they are buying, or links they have visited, you can already analyze what your customers are interested in.
Measure SMS Marketing Campaigns Success Rate
It's crucial to be on top of how your text message marketing marketing campaign is doing. This means you have to keep track of key metrics that you can use to see where your figures fall. Aside from the key metrics, you also have to benchmark your SMS campaigns and know what to test to improve your campaigns.
The most basic metrics you need to watch out for include click-through rate, delivery rate, reply rate, unsubscribe rate, and conversion rate. But you also have to keep track of other factors, such as acquisition cost, campaign ROI, and list growth rate. You also have to know what to test to improve your SMS campaign. These include topics, call-to-action, timing, and offers.
Know the Right Time to Start Your SMS Marketing Campaign
Some people may consider it an intrusion of their privacy if businesses send messages directly to their mobile devices. This is why it's important to exercise the right timing when it comes to launching your SMS text messaging campaign. Knowing what time or day of the week you should blast those SMS messages is vital.
For instance, refrain from sending SMS messages on Mondays, which is considered the worst possible day to launch an SMS campaign. People are generally overwhelmed with work on Mondays, so they take longer to open their SMS messages and emails.
Take care not to send too many messages. Research says that more than 80% of customers prefer to get only a few commercial SMS messages per month. You don't want your customer to opt out and unsubscribe because you have been sending messages perpetually.
Make Sure You Are Setting Up the Proper Customer Journey
At some point, it will no longer be sufficient enough to just send the right message at the right time to the right person. You must consider if you're sending your message to the right marketing channel. This is where automated customer journey maps come in. Sophisticated marketers use them to understand their customers better and spot opportunities to build and strengthen relationships with them.
This entails using a strategic approach to pair SMS and email as part of your efforts to automate customer service journeys. The key is to use both, especially SMS, in a strategic but not intrusive way. This will allow you to use SMS to engage with your audiences on a platform that is easy and convenient for them.
Write a Creative and Attractive Text
The last thing you want is your text message to look or sound spammy. This is why your SMS campaign must be carried out correctly so you can take advantage of the stellar open rates and response rates that come with effective text message marketing.
You must ensure that each message you send is valuable and relevant to your recipients. Remember that your brand is represented by the messages you send, so you need to ensure that you're interrupting people's time with something they can benefit from.
Here are some fine examples of text messages used by popular brands and communities:
Target
Aside from exclusive content for beauty, clothes, homewares, and more, Target also uses SMS to inform subscribers about trending products, new releases, and the best deals.
"Hey, Target Lover! It's Kallie & Jenna from the Best of Target. We got your message. MAKE SURE to click the link and add yourself to my phone so I can respond to you, otherwise, it wouldn't work."
"Welcome to the Best of Community! Expect 1 wkly message with Insider Target info – you don't want to miss! New releases, best deals, & hottest trending products. Msg frequency will vary. Msg&data rates may apply. Reply HELP for help, STOP to cancel."
Urban Outfitters
The clothing retailer connects with customers using their Urban Outfitters ChatBot service. Subscribers can check the status of their order, learn more about return and exchange policies, and speak to a customer service agent through a series of message options.
"To stop additional text messages at any time, text STOP. Hi! I'm the UO Chat Bot. You can ask me something by typing below or feel free to pick one of these popular topics."
"Press 1: Check Order Status
Press 2: Change or Cancel Order
Press 3: Help With Order Issues
Press 4: Returns & Exchanges"
Mindset of a Hustler
Mindset of a Hustler sends out motivational SMS daily, covering a wide range of topics. Their reminders help their followers establish healthy eating habits, overcome limiting beliefs, and establish actionable goals.
"Vulnerability isn't good or bad. It's not what we call a dark emotion, nor is it always a light, positive experience. Vulnerability is the core of all emotions and feelings. To feel is to be vulnerable. To believe vulnerability is weakness is to believe that feeling is weakness." – Dr. Brown
Frequency Is Important, but Don't Send Too Often
Like any marketing campaign, it's crucial to find the "sweet spot" when it comes to engaging with customers, not too much and not too little. Keep in mind that there's no one-size-fits-all rule in this case, but there are general ideas that marketers follow.
The common practice is to text customers once a week, which means 2-4 text messages a month. It's a good rule of thumb for initiating SMS campaigns with high engagement and low exit.
Of course, there will be some exceptions. This dwells more on sending the right message, not necessarily the right amount. A survey reveals that 75% of customers are okay with getting brand SMS messages as long as they chose to receive them.
But they can only tolerate it up to a certain point. You have to be careful not to text too much and risk them opting out. This is why you must limit the number of texts you send and ensure that these are quality ones.
Here Are Some Tips from SMS Marketing Best Practices
There are countless little tips a marketer can apply to their campaign. Although each campaign has unique challenges and requirements, here are the basics to help kickstart your next campaign.
Start the Text with Attractive Words
It's accepted practice to write text messages using abbreviations, slang, and emoticons. But when it comes to SMS marketing, you have to think differently and craft your messages professionally. Avoid using text abbreviations since not everyone may understand what you're trying to say. And whatever you do, don't use all caps, which is the equivalent of yelling in text messaging.
Using the occasional emoticon is okay as long as it's relevant to your message. Same with the exclamation marks and question marks – never, ever overdo them. Lastly, avoid being stiff and impersonal in your messages – you don't want to sound like your words were generated by a computer.
Write a Practical Text
When sending SMS for sales, events, or promotions, be as specific as possible. If you're having a sale, let the user know when it will start and end. This is necessary for them to be able to plan their shopping. If you're having an event, let the user know when and where, plus links to photos, videos, and mobile-friendly landing pages.
Add a link to the text if you need to include details but don't have enough space for them. Make sure that link is necessary – nothing turns off a customer more than false advertising.
Keep the Text Short and Useful
The rule of thumb here is to keep it simple, always. Your text messages should be clear and free from linguistic garnish. Avoid the temptation to squeeze in a few more characters just because you still have space left. Trim the excess – get rid of words without losing the essence of your message.
Give the User a Sense of Urgency
Urgency sells products. Incorporate it in all your marketing campaigns, SMS program included. Transform a simple marketing text into something that will make your customers act by providing a limited time value for them.
This can be done by using coupons, promotions, contests, and polls. Limit the number of customers that get rewards. While you're at it, do also introduce previews for your upcoming products and services.
Create a Sense of Intimacy
Personalize your text messages, so you can develop relationships with each customer. This sense of intimacy will encourage a customer to stay with you instead of jumping to your competitor. This will result in stronger customer loyalty and more revenue for your business.
There are three common ways to do this. First, you can send messages for specific dates or events such as birthdays, holidays, and other significant milestones. Second, you can send a text containing info that will interest them. Third, send a message that follows up on your customer's purchase or visit.
Get Permission for Sending Messages
Just like with email marketing, you have to get explicit permission from a user before you can send them regular SMS messages. This way, you can be sure that your messages will get sent to people who are actually interested in what you have to say and avoid irritating them with unwanted texts. This means that customers have to give you their phone numbers willingly. Ensure that you won't be sending unsolicited messages and risk having them unsubscribe from you.
Select Keywords Concisely in Your Text
Use an SMS keyword that your customers can text so they can sign up and receive text messages from your business. This is a very effective marketing tool since SMS keywords are usually short and easy to remember. Use them to advertise online, on TV, and on billboards without confusing your customers.
Not all keywords are created equal, and some perform better than others. To make your keyword as effective as it can be, you have to keep it simple, memorable, and unique (don't resort to using unusual spellings and made-up words). You should also avoid using special characters, which should be only one word.
Text During Regular Hours
Obviously, you shouldn't send your SMS messages during the wee hours of the night/morning. Try to send them at 2 am, and you can guarantee that your customer will unsubscribe from you, never to be heard from again.
Texting during regular hours is the safest way to do it. Your open rates will be higher if you send your texts between 8 am and 12 pm, especially if your message contains something valuable for the start of the day.
If for some reason, you have to schedule your texts when people are already winding down for the day, the best window for it would be between 5 pm to 9 pm.
What Types of SMS Messages Do Best Practices Use
SMS marketing is all about building genuine and lasting relationships with your audience. You have to understand the types of text messaging you can use to communicate your brand. This way, you optimize the channel as best as possible and then center on your most engaged segments.
Here are two types of commonly used SMS messages to keep in line with SMS marketing best practices:
Transactional SMS
These include texts or messages that give your customers information that they need, such as order confirmation details, delivery updates, or shipping information. Keeping your customers updated about their purchase and delivery progress is a great way to show them that you care, which is essential in building relationships with them.
Unlike emails, transactional SMS messages are really simple. There's no need to flex your creative writing skills because your text is only meant to give the information your customer needs.
Promotional SMS
You send these messages to keep your customers updated about sales, promotions, product launches, events, and company announcements. You can also trigger SMS exchange based on your customer's activity or actions on your web form. Abandoned cart texts are some popular promotional texts to use. Research says it's one of the most profitable SMS workflows you can use.
Best Practices to Measure SMS Campaigns
Now that you have decided to initiate SMS marketing for your business, you have to become an expert at the fundamentals and get your strategies up and running quickly. Like most marketing strategies, it's the learning curve that's going to be hard to predict, especially if you're going to be working with a team.
There's no sure way to tell how long your team will master the necessary and work on building, executing, learning, and revising your strategies. This is why you have to work double time to learn the top best practices for building successful SMS marketing campaigns so that you can prepare your first initiatives as soon as possible.
FAQ
What are the best practices for SMS?
In order to get your text message marketing campaign on the right foot, you have to observe several best practices.
First, you must get your customers' permission and comply with local policies and recommendations.
Second, you have to send text messages with a unique short code that is friendly to your brand. These numbers should be shorter than your typical phone numbers and optimized for your text marketing program.
Third, make sure that your text messages are clever and concise. Your messages should only contain information that would benefit them or offers they wouldn't be able to refuse.
Fourth, measure your results. There are tools you can use to prove your return on investment. You can identify which technique works and those that you need to get rid of.
What is the ideal frequency for sending SMS messages?
"Not too much and not too little" is the key when it comes to the ideal frequency for sending your text messages. The common practice is limiting messages to just once a week, 2-4 a month. This is just right to ensure that your campaign will have a high engagement and low exit.
How should I create a sense of emergency in SMS messages?
You can use coupons, promotions, contests, and polls to make your customers act to your SMS messages since they will sense a limited time value for something they could benefit from. You should also limit the number of people who will get the rewards too.
Does it work to have a sense of humor in SMS marketing?
Sure, but you have to do that without losing touch with the information you're supposed to send. But since you're dealing with different types of people and humor is subjective, it's best to keep your messages strictly transactional and promotional.
How long should a marketing SMS be?
Ideally, your marketing SMS should not be more than 160 characters, so you must keep things short, simple, and straightforward. Sending lengthy messages may bore your customers, and they may not bother reading your texts at all. If you need to provide more details, you can use links leading to a mobile-friend page where they can read the rest of what you have to say.
More reading about SMS marketing:
Text messages for Entertainment